Analysis
The 'Modi' Defamation Case Against Rahul Gandhi: The Story So Far
The Supreme Court to decide if Mr. Rahul Gandhi's conviction for defamation must be stayed and his disqualification from Parliament quashed.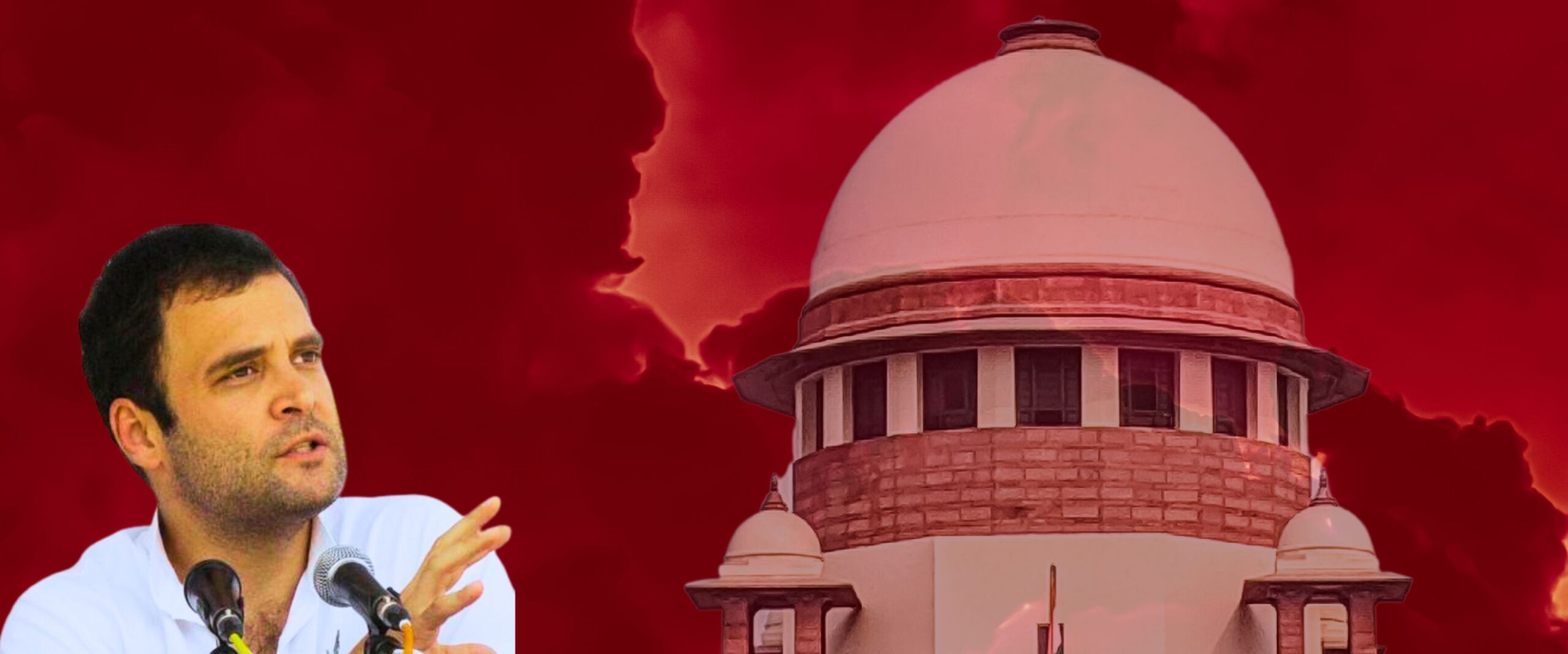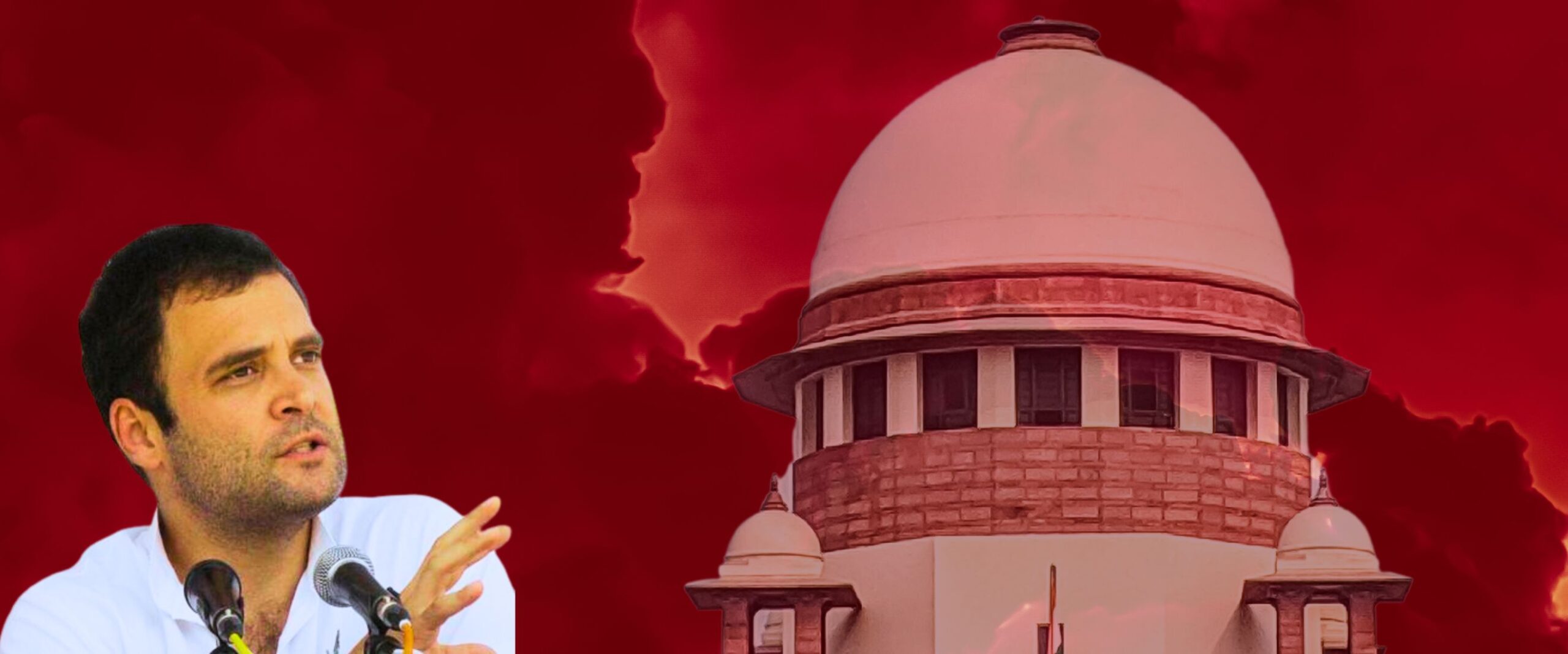 Today, a 2-Judge Bench comprising Justices B. R. Gavai and P.K. Mishra heard Congress Party leader Rahul Gandhi's plea against an Order of the Gujarat High Court, which upheld a Magistrate Court decision convicting him for criminal defamation. 
The Incident
This story starts in 2019 before the 17th Lok Sabha General elections. Speaking at a public event in Kolar, Karnataka on April 13, 2019, Rahul Gandhi remarked 'In sab choron ke naam Modi, Modi, Modi, Kyun hai? Nirav Modi, Lalit Modi, Narendra Modi" (Why are all these thieves named Modi? Nirav Modi, Lalit Modi, Narendra Modi). These words prompted many criminal defamation petitions, which led to his disqualification from the Lok Sabha four years later in March 2023. 
The Magistrate Court Saga
On April 16, 2019, BJP MLA Purnesh Modi filed a criminal defamation case at Surat under Sections 499, 500 and 504 of the Indian Penal Code, (1860) against Rahul Gandhi. He claimed that Rahul Gandhi's remarks defamed the entire Modi community. In May 2019, the Chief Judicial Magistrate Court at Surat registered the case. 
Mr. Rahul Gandhi maintained that his comments were focused on corruption and were not directed towards any community. 
On March 23, 2023, the Magistrate Court convicted Rahul Gandhi. They held him guilty of criminal defamation and sentenced him to two years of imprisonment. However, The Court suspended his sentence, granted bail and allowed him to appeal to the High Court. 
Disqualification from the Lok Sabha
Immediately after his conviction, he was disqualified from Parliament. The Lok Sabha Secretariat issued a notification on March 24, 2023, informing various offices as well as the Election Commission of India about the disqualification. 
The notification stated that he was disqualified in accordance with Section 8 of the Representation of Peoples Act, 1951 (RPA) read along with Article 102 (1)(e) of the Constitution of India.  Sec. 8 of the RPA provides for disqualification of Members of Parliament 'on conviction for certain offences' which are punished with imprisonment of two or more years. Art. 102(1)(e) allows the disqualification of a member of Parliament in accordance with any law of the country. 
Appeal at the Gujarat High Court
Mr. Rahul Gandhi appealed to the Gujarat High Court seeking a stay on the decision of the Magistrate Court. Senior Advocate Dr. Abhishek Manu Singhvi appearing for Mr. Rahul Gandhi argued that the conviction was contrary to freedom of speech, was excessive and it caused disruption to people in the Wayanad constituency which Mr. Rahul Gandhi represents. 
He argued that Mr. Purnesh Modi—who filed the criminal defamation case—did not have a proper ground or locus to seek any legal relief as he was not the victim in the case. 
On July 7, 2023, the Gujarat High Court refused to stay the conviction. Justice Hemant P Prachchhak in a 125-page Judgement wrote that Mr. Rahul Gandhi had breached 'modesty' and his actions displayed 'moral turpitude.' He further termed Mr. Rahul Gandhi as a 'habitual offender' referring to the many similar cases of defamation are pending against him. 
In an interview with India Today Dr. Singhvi criticised the decision of the Gujarat High Court. He stated that the High Court was wrong to attribute 'moral turpitude', a word typically used in connection with crimes like rape, kidnapping and other 'immoral' acts. He stated that the decision violated the fundamental right to Freedom of Speech.  
At the Supreme Court
Mr. Rahul Gandhi moved the Supreme Court against the High Court's decision refusing to stay his disqualification on July 16, 2023. Dr. Singhvi appeared before the Chief Justice subsequently and sought an urgent listing of the case. Without a swift resolution, 'he will lose eight years of his career ' Singvi pleaded. The RPA (1951) disqualifies a person from contesting in elections for six years after their term in jail. 
On July 21, 2023, a divisional Bench comprising Justices B.R. Gavai and P.K. Mishra heard the appeal. Justice Gavai offered to recuse himself from the case as his father and brother are politically connected to the Congress Party. However, Dr. Singhvi and Dr. Mahesh Jethmalani appearing for Purnesh Modi raised  'no objection' to Justice Gavai on the Bench. 
The Court issued notice to the parties and listed the case to be heard on August 4th, 2023. 
Why Does This Matter?
The top Court will decide if Mr. Rahul Gandhi's conviction for defamation must be suspended. This decision will have serious consequences on his political life going forward. An unfavourable judgement will disqualify Mr. Rahul Gandhi from contesting in the upcoming general elections. 
The case also raises questions about the rights to freedom of speech, thoughts and expression. The Court's judgement will define these rights for members of Parliament, and in this case, members of the Opposition in cases of defamation.