B.R. Gavai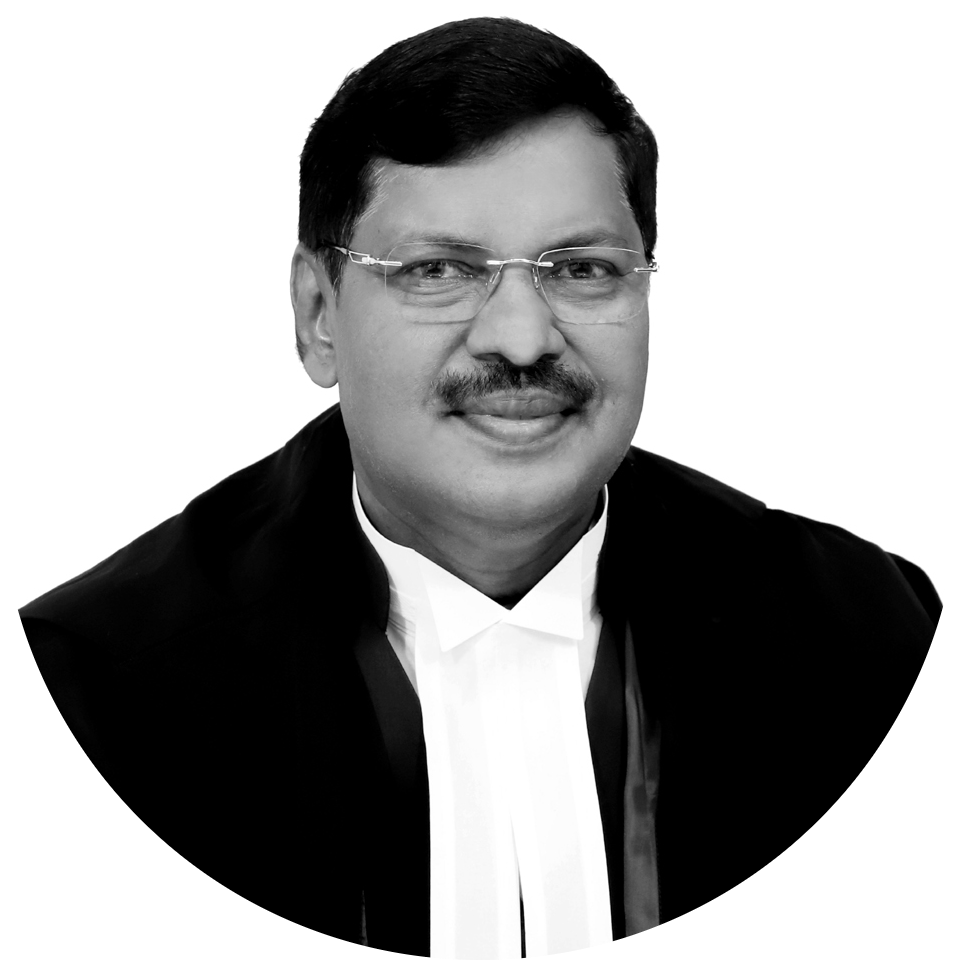 B.R. Gavai
Sitting Judge of the Supreme Court of India
Assumed Office24th May, 2019
Retires On23rd Nov, 2025
Previously
Permanent Judge of the Bombay High CourtNovember 12th 2005 - May 24th 2019
Additional Judge of the Bombay High CourtNovember 14th 2003 - November 11th 2005
EnrolmentMarch 16th 1985.
Profile
Career as an Advocate
Justice Bhushan Ramakrishna Gavai enrolled as an Advocate in 1985 and primarily practised at the Nagpur Bench of the Bombay High Court. He served as a Government Pleader and then Government Prosecutor for Maharashtra Government.
Career as a Judge
Gavai J was appointed as a Bombay High Court Judge on November 14th, 2003. He served as a Judge in Bombay High Court for 16 years before being elevated to the Supreme Court on May 24th, 2019.
The Collegium in recommending Gavai J specified that not only was it giving due weight to seniority, integrity, and merit, but also "due representation" in the Supreme Court. Gavai J is the first Scheduled Caste Supreme Court judge in 9 years after KG Balakrishnan J retired in 2010. If the seniority convention is followed, Gavai J will serve as the Chief Justice of India from May 14th – November 24th, 2025.
Since his elevation to the Supreme Court in May 2019, Justice Gavai has authored 68 judgments (as of May 2022). These judgments are spread across criminal, property, electricity, family, and motor vehicles laws.
Notable Judgments
In Sudru v The State of Chhattisgarh, the Court had to decide whether the Appellant could have been convicted purely based on circumstantial evidence, especially when the main witnesses have turned hostile. Gavai J authored the opinion on behalf of himself and Deepak Gupta J. He noted that although non-explanation or false explanation cannot be taken to complete the chain of circumstances to establish guilt, the false explanation can always be taken into consideration to fortify the finding of guilt already recorded based on other circumstances.
Gavai J wrote the judgment on behalf of himself, Arun Mishra J, and MR Shah J in Union of India (UOI) and Ors. v Unicorn Industries. The question of law before the Court was whether the Union of India can be prevented from withdrawing the Excise Duty exemption in respect of certain products when the Union of India finds that such a withdrawal is necessary for the public interest. Gavai J relied on scientific evidence and research papers on the effects of tobacco products and pan masala and observed that these contain carcinogenic and hazardous properties. He concluded that an exemption granted can be withdrawn by the State if it is found that such withdrawal is in the public interest.