Dinesh Maheshwari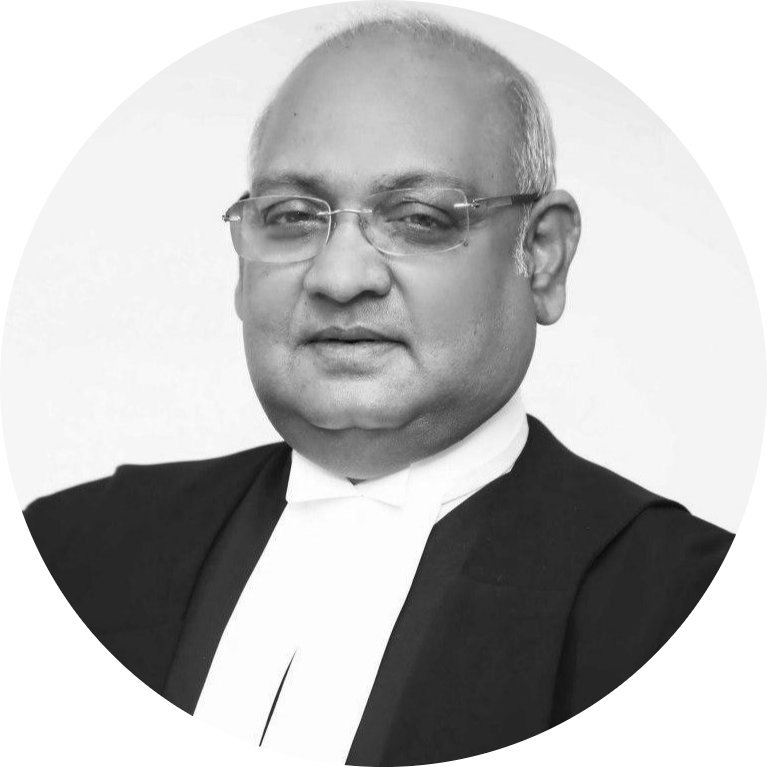 Dinesh Maheshwari
Former Judge of the Supreme Court of India
Assumed Office18th Jan, 2019
Retired On14th May, 2023
Previously
Chief Justice of the Karnataka High CourtFebruary 12th 2018 - January 17th 2019
Chief Justice of the Meghalaya High CourtFebruary 24th 2016 - February 11th 2018
Judge of the Allahabad High CourtJuly 19th 2014 - February 23rd 2016
Judge of the Rajasthan High CourtSeptember 2nd 2004 - July 18th 2014
Advocate, Rajasthan High CourtMarch 18th 1981- September 2nd 2004
EnrolmentMarch 8th 1981
Profile
Justice Dinesh Maheshwari was born on May 15th, 1958. He graduated with a law degree from Jodhpur University and enrolled as an Advocate on March 8th, 1981. Justice Maheshwari practiced for over 20 years at the Rajasthan High Court where he mainly undertook Civil and Constitutional cases. 
After a 23-year career as a practicing lawyer, Justice Maheshwari was elevated as a Judge of the Rajasthan High Court on September 2nd, 2004. After serving as a Permanent Judge in Rajasthan, Justice Maheshwari was transferred to the Allahabad High Court on July 19th, 2014. 
Justice Maheshwari was then sworn in as the Chief Justice of the Meghalaya High Court on February 24th, 2016. After a short tenure, he took oath as the Chief Justice of the High Court of Karnataka on February 12th, 2018. 
On the collegium's recommendation, Justice Maheshwari assumed office as a Judge of the Supreme Court on January 18th, 2019. Interestingly, his recommendation was a source of controversy as it supplanted a prior recommendation made by the collegium. 
Justice Maheshwari retired on May 14th, 2023 after a 4-year tenure as a Permanent Judge of the Supreme Court.

Figure 1 shows that Justice Maheshwari has authored 111 Judgments, and has been a part of 444 Benches during his SC tenure.
In Figure 2, we can see that Justice Maheshwari mainly authored judgments in Criminal matters (32%). This is followed by Civil (19%), Property (13%) and Service (8%) disputes.
Notable Judgements
Justice Maheshwari wrote a majority opinion in Janhit Abhiyan v Union of India (2022) and upheld reservations for Economically Weaker Sections (EWS) under the 103rd Constitutional Amendment. He held that reservation on the basis of economic backwardness is valid and found that it was reasonable to exclude SC/ST/OBC persons from EWS Reservations. 
Justice Maheshwari pronounced the judgment in the Thiru K. Palaniswamy v. M. Shanmugam (2023) case, popularly known as the All India Anna Dravida Munnetra Kazhagam (AIADMK) Leadership Row. The dispute was between former Tamil Nadu Chief Minister Edappadi K. Palaniswami and dismissed party member  O. Panneerselvam. Both individuals claimed theposition of party coordinator. Justice Maheshwari upheld a Madras High Court Order that pronounced Edappadi K. Palaniswami as the single leader of the AIADMK. 
Justice Maheshwari was a part of the 3-Judge Bench, comprising Justices A.M. Khanwilkar and C.T. Ravikumar, in Vijay Madanlal Choudhary v Union of India (2022) which upheld the wide investigative powers of the Enforcement Directorate and the restrictive bail conditions in the Prevention of Money Laundering Act, 2002.
In Noel Harper v Union of India, Justice Maheshwari alongside Justices A.M. Khanwilkar and C.T. Ravikumar upheld the Foreign Contributions (Regulation) Amendment Act, 2020, which put restrictions on Non-Governmental Organisations and their usage of foreign funds. 
To read more about Justice Maheshwari's notable judgments click here.