Analysis
Charge Sheet Wrongly Paints Umar Khalid as a Terrorist, Says Counsel at Delhi HC
Sr. Adv. Trideep Pais listed instances where misrepresented facts 'falsely' implicated Mr. Khalid in the 2020 Delhi Riots.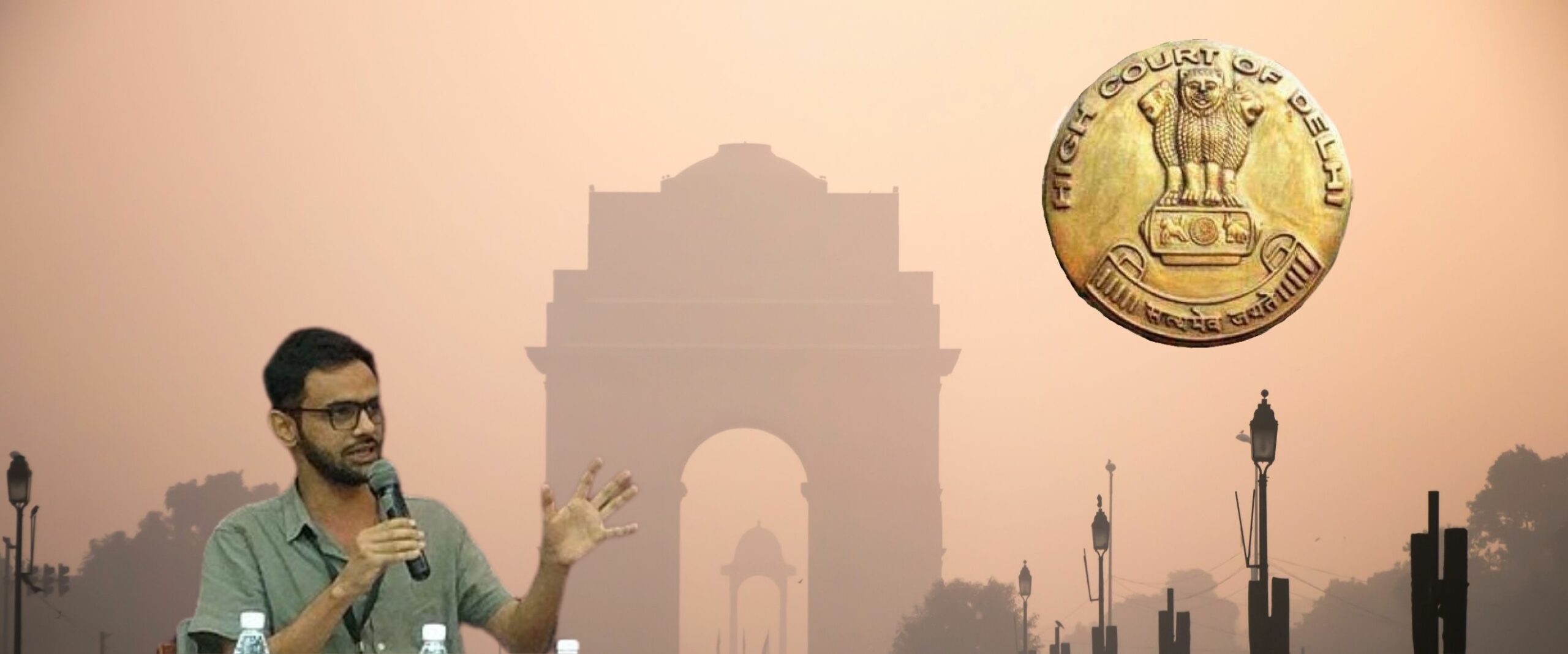 On May 23rd, 2022, a special Bench of the Delhi High Court, determined to hear all arguments within the week, began hearing Mr. Umar Khalid's bail application regularly. Senior Advocate Trideep Pais argued on Mr. Khalid's behalf before Justices Siddharth Mridul and Rajnish Bhatnagar. Mr. Khalid is charged with various criminal offences including sedition, and under the UAPA for his alleged involvement in the 2020 Delhi Riots.  
In the previous hearing, the Bench heard a speech made by Mr. Khalid in Amravati, Maharashtra, where he used the word 'revolution', and Hindi words synonymous with revolution like 'inquilab' and 'krantikaari'. An unconvinced Bench listened to Mr. Pais argue that these words were often used in criticisms of unjust laws, and that they were not a call for violent action by the protestors. 
In today's hearing, Mr. Pais listed four instances of misrepresented facts—out of a total of 17. Through these, three arguments were clearly put forth by the counsel. First, the acts highlighted in the Delhi Police's charge sheet against Mr. Khalid did not qualify as terrorist activities, or as acts of conspiracy. Second, there was no material evidence of Mr. Khalid's involvement in the violence, apart from his presence in WhatsApp groups with other protestors and organisers. Finally, Mr. Khalid was not physically present in some areas where he allegedly incited violence, and there was a severe lack of witnesses to support this claim of the prosecution.
Senior Adv. Pais: Sessions Court Took a 'Leap of Faith' in Denying Mr. Khalid Bail
Mr. Pais vehemently argued that the allegations made in the charge sheet were grossly unsupported by the evidence submitted by the prosecution. Yet, a Delhi Sessions Court rejected Mr. Khalid's bail application on March 24th 2022 based solely on what Mr. Pais described as 'colourful' allegations in the charge sheet. 
Mr. Pais criticised the Order for merely reproducing witness statements and details of the proceedings before concluding that Mr. Khalid incited violence amounting to terrorist activity. Mr. Pais pointed out that the Order explained the role of various activists who expressed the intention to cause a 'chakka jam', or blockade. However, without reliable evidence, it attributed its planning to Mr. Khalid. The Order further characterised the creation of a chakka jam as an act of terror. 
Senior Adv. Pais: Khalid's Acts Do Not Fit the Definition of 'Terror'
Mr. Pais argued that Mr. Khalid's involvement in the protests against the Citizenship Amendment Act, 2020 (CAA), was not an act of terror. The riots were partly precipitated by opposition to these protests.
He referred to Hitendra Vishnu Thakur v State Of Maharashtra (1994) where the Supreme Court described terrorism to be the 'use of violence when its most important result is not merely the physical and mental damage of the victim but the prolonged psychological effect it produces… on the society as a whole'. As described in the Hitendra Thakur Judgment, Mr. Pais clarified that a normal riot, a protest gone wrong, or fights between two communities does not automatically instigate terror. Terror inherently creates 'fear and insecurity' in society. A disturbance in public order, as often created by protests, falls significantly short of creating such fear. 
This began a lengthy discussion between Mridul J and Mr. Pais on whether those affected by the Riots suffered the prolonged psychological effects of terror. Mridul J first asked if the prosecution's argument was that Mr. Khalid's actions created a sense of fear and insecurity for those living in the riot-affected areas. Mr. Pais carefully tread the waters during this line of questioning. He first clarified that the prosecution had not made a case on behalf of the residents of the affected areas. Mr. Pais then emphasised that the families of those accused in the 'baseless' charge sheet were the real victims who felt insecure and afraid. Finally, if any activity that caused fear was to be considered terrorism, there would be no bar on the definition—every crime would be an act of terror! To this Mridul J agreed, bringing an end to a tangled argument on fear and insecurity. 
The characterisation of terror ended as Mr. Pais argued that terrorism fundamentally challenges the sovereignty of the State. Protests against an 'unconstitutional; legislation protect and reinforce sovereignty, and do not attack it. Mr. Khalid was within his rights to participate in the protest.
Senior Adv. Pais: Chargesheet and Sessions Court Made Unsubstantiated Claims
With the intention of discrediting the allegedly colourful charge sheet, Mr. Pais began to list the instances where it made unfounded claims. 
First, the charge sheet claimed that Sharjeel Imam, co-accused as a conspirator in the Delhi riots, had formed a WhatsApp group called the "Muslim Students of JNU" (MSJ) under the guidance of Mr. Khalid. Mr. Pais argued that there was no compelling evidence to show any such guidance. Mr. Khalid's phone, seized by the police, indicated neither communication between Mr. Imam and Mr. Khalid nor any proof of deleted or tampered with messages. Mr. Pais animatedly insisted that mere membership in a WhatsApp group would not make a person liable for a crime. A Kerala HC Order earlier this year clarified that even the Administrator of a group cannot be held accountable for the crimes of its members. 
Second, the charge sheet alleged that Mr. Khalid introduced Mr. Imam to Mr. Yogendra Yadav, leader of the Swaraj Party who participated in the CAA protests. Mr. Pais noted that there was neither evidence nor witnesses corroborating this meeting. He argued that false details were being added to the case to portray Mr. Khalid as a conspirator in the riots. Mridul J noted that even if Mr. Khalid had made such introductions, that was in itself not a crime. 
Third, he referred to the conclusion drawn by fellow protestor Ms. Tahira Daud. In her witness statement, she narrated an instance in December 2019 where Mr. Imam extended his support to the chakka jam on Mr. Yadav's instructions. The Sessions Court in its March 24th Order denying bail to Mr. Khalid, stated that both Mr. Yadav and Mr. Khalid urged Mr. Imam to support the blockade. Mr. Pais argued that the witness statement and Order show a pattern of misrepresenting facts and mischaracterising Mr. Khalid.
In the final argument of the day, Mr. Pais passionately argued that Mr. Khalid and Mr. Imam had separate and divergent approaches to the protests. Reading out private WhatsApp messages written and sent by Mr. Imam before the Court, Mr. Pais pointed to comments where Mr. Imam seemingly rejected the 'secular' approach of other protestors. Mr. Pais took the opportunity to argue that Mr. Khalid was being lumped with someone who was 'clearly communal'. When Mridul J asked for the messages to be read out again, the virtual court platform malfunctioned and all audio was muted. The Court was audible again only at 16:15 when Mridul J adjourned the hearings for the day. 
Click here for a timeline of Mr. Khalid's bail appeals at the Delhi High Court.