Analysis
How the Hijab Ban Reached the Supreme Court
DESK BRIEF: Our extensive coverage of the hijab case contains reports on Karnataka HC hearings, Judgment summary and matrix, and more.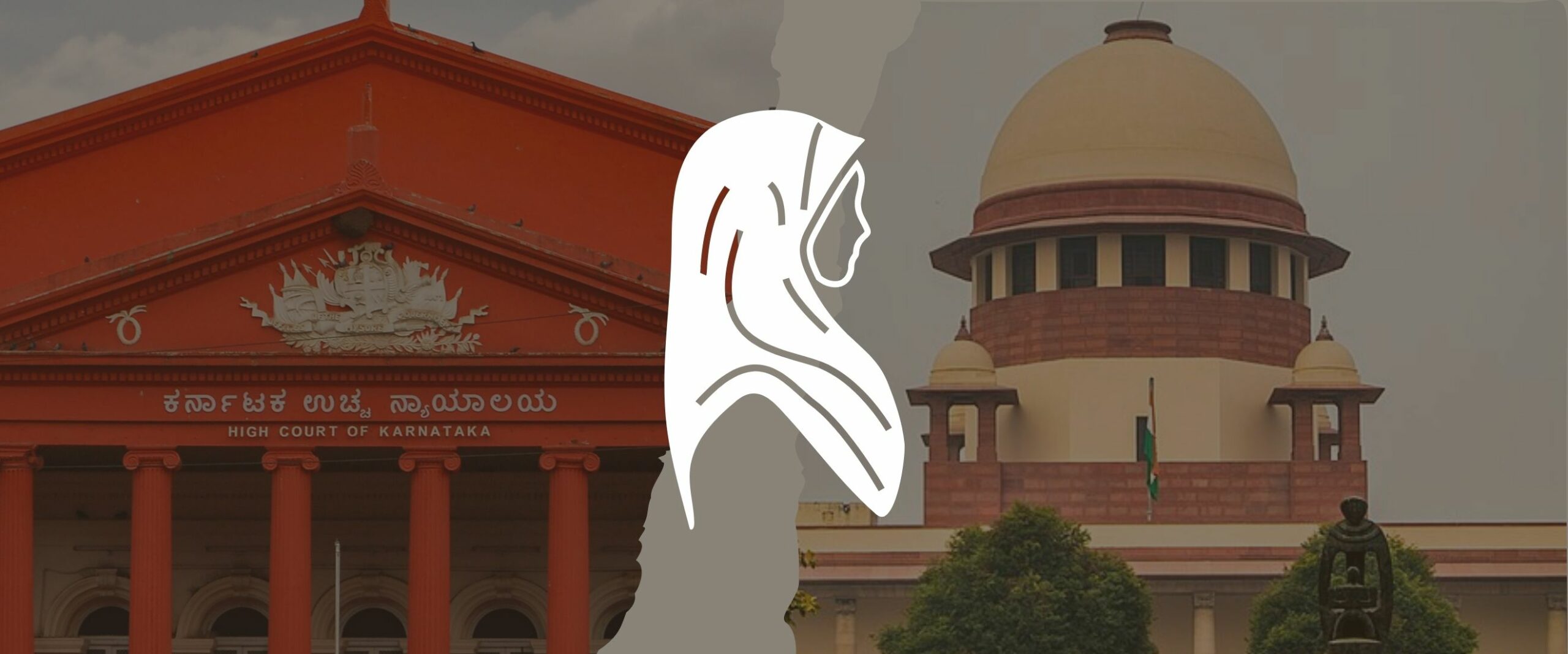 SCO was created to document the work of the highest court in India—the Supreme Court. When the hotly debated hijab controversy reached the Karnataka High Court in late January this year, we knew we were looking at a Supreme Court case in the making. And so, for the first time, we tracked a case from its pre-Supreme Court origins. 
Our first direct engagement with the case began with the Karnataka Government Order (dated February 5th, 2022) that effectively banned the hijab. In an attempt to make this Order accessible, we translated it into English from Kannada.
On February 10th, the Karnataka HC passed an Interim Order barring all religious symbols, including hijabs and saffron shawls in the classroom. Immediately, the SC was brought into the debate—students approached the SC to decide, once and for all, on the constitutionality of the ban. The SC deemed it inappropriate to intervene in the case at such an early stage.
Meanwhile, the Karnataka High Court hearings marked a first in the history of the Indian Judiciary with over 2,50,000 viewers attending its live streaming of the hijab hearings. Along with thousands of you, we too watched the proceedings and wrote reports on each hearing. In our post on the concerns surrounding live streaming, we wondered whether key players in Court behaved differently knowing that thousands of people were watching them everyday.
On March 15th, the Karnataka High Court issued a Judgment upholding the ban. It answered four key questions on the Freedom of Conscience, Essential Religious Practice, Freedom of Expression and Privacy and the validity of the initial Government Order.
Unsurprisingly, an appeal was filed before the Supreme Court on the same day. The Court has agreed to list the matter next week despite the students' concerns that exams will begin on Monday. Perhaps the hijab issue will join the batch of several cases under the Sabarimala Review, where the Court will decide the balance between religion and personal liberties. Meanwhile, student protests continue sporadically, and we wait with bated breath for the SC to clarify how minority rights will be balanced against secularism.