Analysis
Countdown to Vacation: What does the SC Have on its Docket?
DESK BRIEF: SCO lists key cases the SC is expected to hear over two weeks as its before its 40 day vacation this month.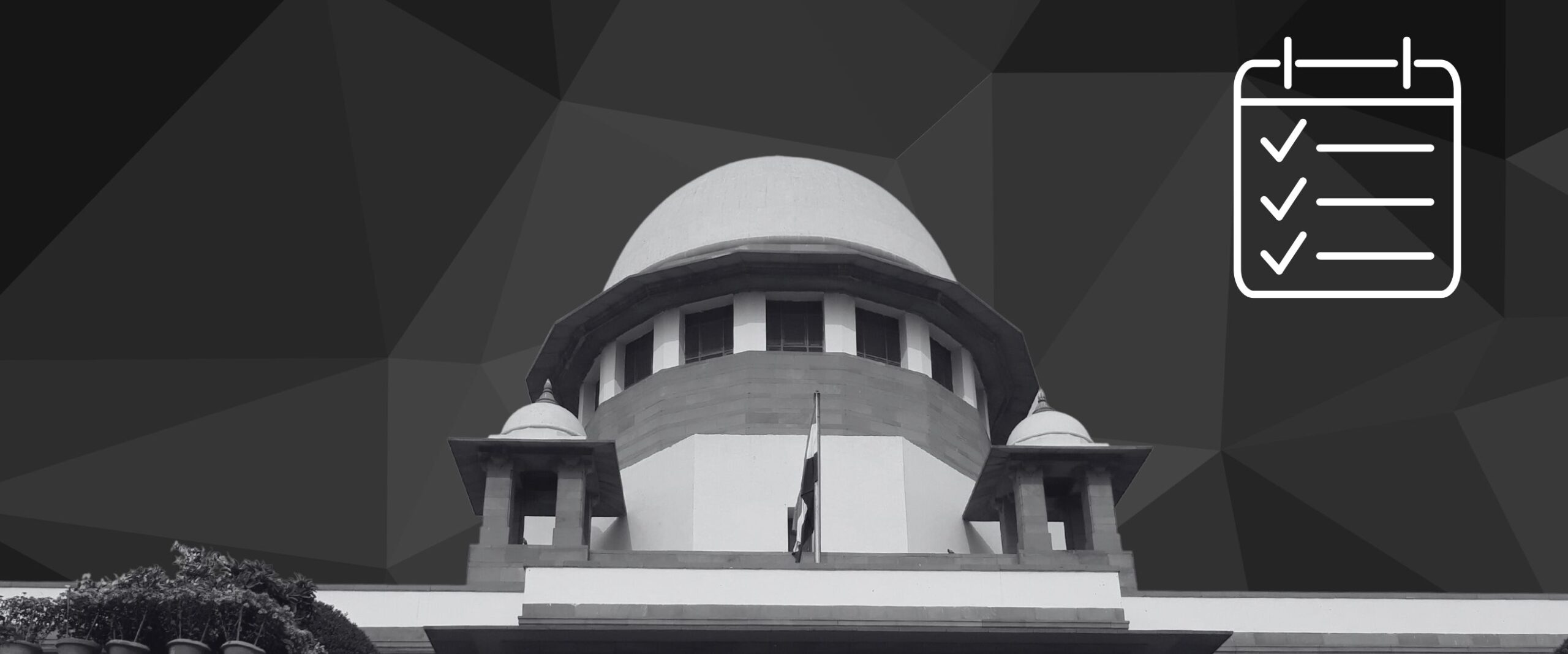 The Supreme Court is scheduled to begin its 40 day summer vacation on May 22nd, 2023. Here is a list of key cases the SC is expected to hear over the next two weeks. 
Extension of Tenure for CBI and ED Directors
On Monday, Justices B.R. Gavai, Vikram Nath and Sanjay Karol will continue hearing the Union's justification for extending the tenures of CBI and ED directors. In the previous hearing, the Bench raised concerns that tenure extensions could be used to incentivise pro-Union action by the Directors. Solicitor General Tushar Mehta assured the Bench that the Central Vigilance Commission, which chairs the committee that appoints CBI and ED directors, is 'impeccably independent'. It is not a wing of the government, and has no motivation to act in its favour. 
In the next hearing, the Solicitor General will likely attempt to justify the repeated extensions granted to ED Director, Mr. Sanjay Kumar Mishra. He is also expected to continue arguments on how tenure extensions will not surrender these independent offices to the whims of the Union. 
Plea for Marriage Equality
On Tuesday, the SC will hear updates on the outcome of an out-of-Court meeting held between all the parties in the case. The petitioners and the Union will meet before the hearing to discuss possible administrative changes that the Union can introduce to extend the benefits of marriage to LGBTQIA+ couples. On May 3rd, the Union informed the Court that they were willing to discuss administrative changes with the parties without conceding the right to marry. The Bench urged the petitioners to consider this path, to avoid an all-or-nothing approach.
The meeting marks an interesting detour in the marriage equality hearings. The focus appears to have shifted from the larger right to marry, arising from a sense of identity and dignity. Now, the Court has honed in on ensuring that LGBTQIA+ couples are not deprived of the ancillary rights of marriage. Although the Bench assured the parties that this will not affect the main challenge in the case, the outcome of the meeting may define the path going forward.
Challenge to the Marital Rape Exception
On Tuesday, the SC is expected to hear a batch of petitions challenging the marital exception to rape embedded in Section 376 of the Indian Penal Code, 1860. The provision prescribes punishment for rape with imprisonment or fine, 'unless the women raped is his own wife'. The SC will hear an appeal to a Karnataka High Court Judgement which held that the exception grossly violated the right to equality. 
If listed, next week's hearing will be the first in the case.