Analysis
Covid Coverage: Children in Protection Homes
During the pandemic the Court took several measures to protect vulnerable stakeholders, particularly children in protection homes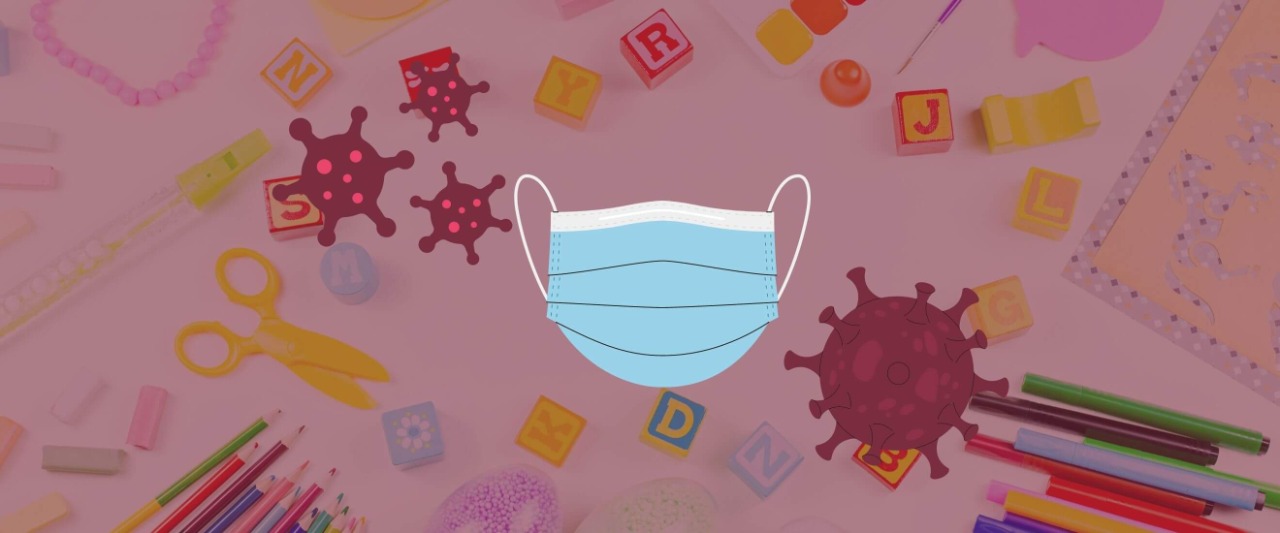 In Re: Contagion of COVID 19 Virus in Children Protection Homes SMW(C) No. 4/2020 PIL-W​​​​​​​
The Covid-19 pandemic has impacted the marginalised population deeply. Besides those in prisons and elder care homes, children in child protection homes also are in a vulnerable position. These include children in contact with the law in Observation Homes, as well as orphans or children in need of care and protection in various Child Care Institutes, or foster care. These include all children covered by the Juvenile Justice (Care and Protection of Children) Act, 2015.
April 3rd 2020: Supreme Court Takes up a Suo Moto Petition
A Bench led by Nageswara Rao J issued comprehensive orders to various authorities to reconsider measures in best interests of children during the pandemic, including specific instructions.
More
June 11th 2020
On June 11 the Court took note of deaths in a Child Care Institute. They requested all States to fill out a questionnaire to share best practices and challenges they were facing in implementing the 3rd April order.
July 7th to July 21st 2020 : Suggestions of the Amicus Curiae
On July 7 2020, Mr. Gaurav Agrawal was appointed as the amicus curiae. He requested directions regarding education from the court on July 15th.
More
Repatriation of Children to Families and Online Deposition
October 9th 2020
On October 9th 2020, the Court heard on the National Commission for Protection of Children Rights' (NCPCR) letter asking Karnataka to return children to their families from Children Homes. Mr. Agrawal expressed concern at this general direction and urged that the procedure of individual assessment under the Juvenile Justice Act, 2015 should be followed. The Centre was asked to file their response.
December 1st 2020
The Centre and the NCPCR assured the Court that the procedure would be followed in the hearing on 1 December 2020.
They also heard a connected petition requesting deposition of evidence by victims of child trafficking to take place online. The Court heard suggestions on ensuring there would be no influence on the evidence due to this and suggested it be carried out on a trial basis in some centres in Assam, West Bengal and Rajasthan.
Directions on Continuing Education
December 15th 2020
On December 15th 2020, the Court issued orders to ensure the education of children is continued. State government were asked to provide tutors, books, stationeries and arrange extra classes as necessary for all children in institutes. Children housed with families should also be checked on. If the family was unable to provide education due to financial difficulties, ₹2000 should be given to the family for this purpose. States should also arrange for tutors for them, if required.
January 21st- April 19th 2021
Hearings were conducted on January 21st,  February 1st, April 12th and April 19th. The Court followed up on implementation of the trials of online deposition and ensuring education is completed. It also heard the difficulties with the fresh wave of the pandemic. However, no substantive orders were passed.
Directions regarding children orphaned due to COVID
May 28th 2021: Order to Upload Information on Abandoned Children on NCPCR Portal
The Amici presented the the Bench with the obligations of States and District authorities under the Juvenile Justice Act, 2015 towards orphaned children. The Bench directed the States and District Authorities to prioritise identification and provision of basic needs as well as uploading information onto the NCPCR's Balswaraj portal.
More
June 1st 2021: Enactment of scheme under PM Cares Fund
The Assistant Attorney General was ordered to furnish details regarding the scheme for orphaned children under the PM Cares Fund. The Bench decided to hear 10 States on the next date of hearing regarding the steps taken by them to aid orphaned children during the pandemic.
More
June 7th 2021: Identification and Provision of Basic Needs
The Amici laid out the obligations of the CWC's and DPCO's while bringing notice to the plight of girl children and possible property rights issues. Assistant Solicitor General Nataraj alongside the Amici found issue with the upload of information from certain States.
More
July 27th 2021: Order to Promptly  Identify Orphaned Children; Protect Right to Education
The Court  ordered State Governments to take the aid of grass-root level bodies to identify  orphaned children, and disburse benefits to them.
More
August 26th 2021- State Governments to Bear 50% of Private School Fees
The Court ordered State Governments to ensure that education of children orphaned by the COVID pandemic must continue even if fees are not paid.
More
November 15th 2021- All States to File Reports on the Status of Children in Street Situations
The Bench ordered the district collectors and district magistrates in all States and Union Territories to report on the steps taken by their State governments to protect and rehabilitate children on the streets. This information should be uploaded on the Union government's Bal Swaraj portal.
More
November 29th 2021- 6 States to Expeditiously Implement State Government Schemes
The Bench ordered Chhattisgarh, Haryana, Karnataka, Kerala, Jharkhand and West Bengal to speed up the implementation of state government schemes in addition to the central government efforts under the PM Cares for Children Scheme.
More
January 17th 2022- Bench concerned by State government inaction to rescue and rehabilitate street children
The Bench ordered State governments to expeditiously identify children in street situations and sought information about each State's policy for their rehabilitation.
More
January 24th 2022- Who Will Pay For Assistance to Child Witnesses in Trafficking Cases?
Justices Nageswara Rao and B.R. Gavai sought clarifications on whether NALSA could be ordered to pay Remote Point Coordinators assisting child trafficking victims.
More