Analysis
Is the Supreme Court really a "people's Court"?
DESK BRIEF: A conversation with Dr. Aparna Chandra on "Court on Trial: A Data-Driven Account of the Supreme Court of India"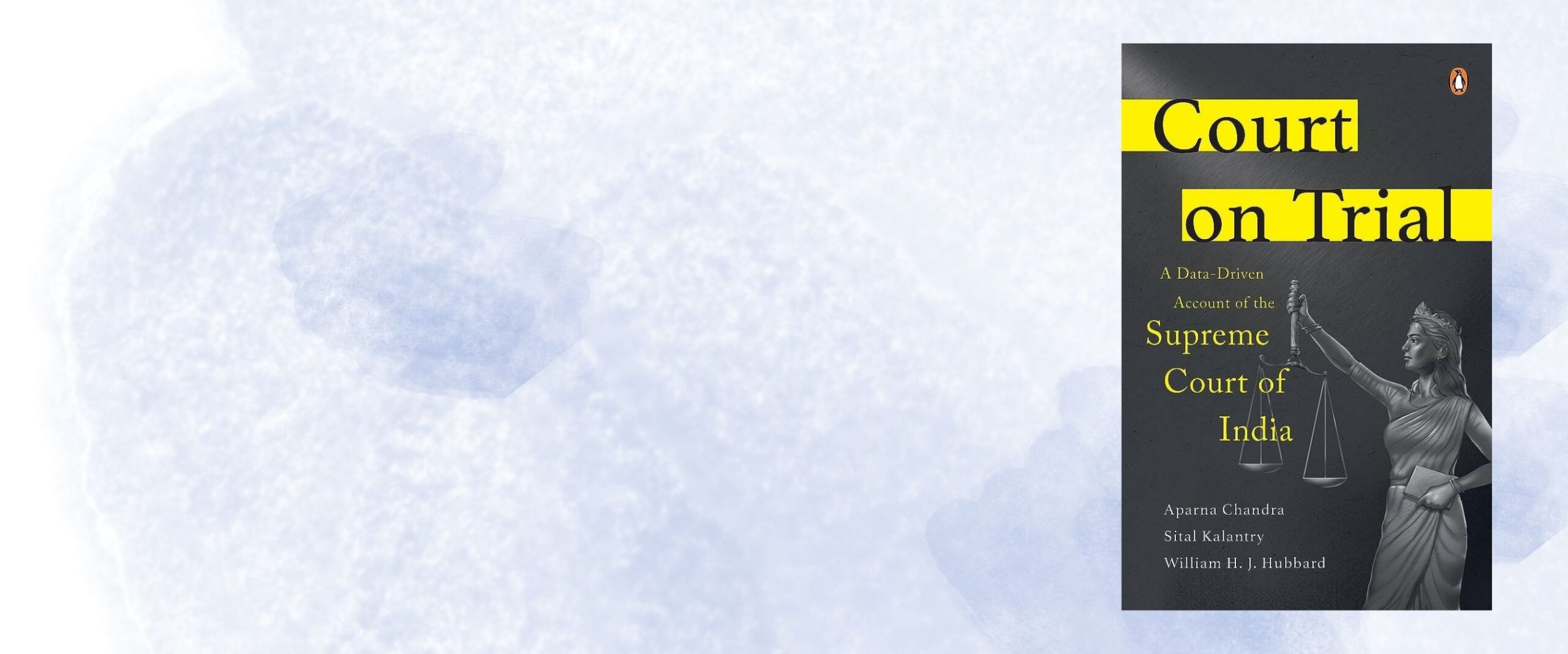 Dear Readers, 
Yesterday, SCO successfully hosted a Book Talk on "Court on Trial: A Data-Driven Account of the Supreme Court of India" with co-author Dr. Aparna Chandra. Using the findings of the research conducted by authors Aparna Chandra, Sital Kalantry, and William H.J. Hubbard, we discussed crucial questions on the functioning of the Court, and on how to truly make it a "people's Court". 
Some of the questions included—does access to the Supreme Court mean access to justice? Is the Court hearing just too many cases, and are there procedural solutions to relieve an overburdened Court? How do we keep the untrammelled powers of people in the Court in check to ensure the effective functioning of this grand institution? 
Here's a quick snippet of this insightful conversation, hosted by SCO's Editor in Chief, Leena Gita Reghunath, where Dr. Chandra explained to us how this study of the Court came about. 
Dr. Chandra: The Law Commission had asked me, and it had separately asked Theodore Eisenberg and Sital Kalantry to assist the Commission in thinking about how the problem of delay in arrears [in Trial Courts] could be tackled. 
And as we got talking, as we got working on this, a few things became apparent. First thing was that there's very little data about the courts. The courts are incredibly opaque. They're opaque in their functioning. There's a lot of myth-making and mystique about how courts function. But they are also opaque in the sense that they don't keep data. So data is not something that's very easily accessible. 
It's not that they're hiding anything. It's just that they don't have those documentary practices, well established documentary practices where data is easily available, even to them, on their own. As such, it becomes very difficult to study the courts and the court system. 
…Part of the largest symptom of opacity is that, while there's a lot of discussion on law reform and judicial process reform, all of it is driven by anecdotal impressionistic accounts of "I had this one case where this happened, so therefore the system should change," instead of hard data. So we end up in the situation where we know a lot about some very high profile cases, but we know very little about the day-to-day functioning of courts, just because that data is not there. And in policy making, no one is asking for that data. All of it is being driven by these impressionistic anecdotal accounts.
The third thing that was quickly evident was that in policymaking circles, a lot of the problems that we think of as the systemic problems of the judiciary were seen as lower court problems, right? That, it's the lower courts that are malfunctioning and the Supreme Court is the saviour. And so as we got talking we found these things quite puzzling and we said, let's study this a little bit more, let's see if there's a systemic way in which we can study the court.
Watch the entire conversation here on SCO's YouTube channel!
This article was first featured on SCO's Weekly newsletter. Sign up now!