Analysis
The Five New Supreme Court Judges
Let's meet the five Supreme Court Judges who were sworn in today!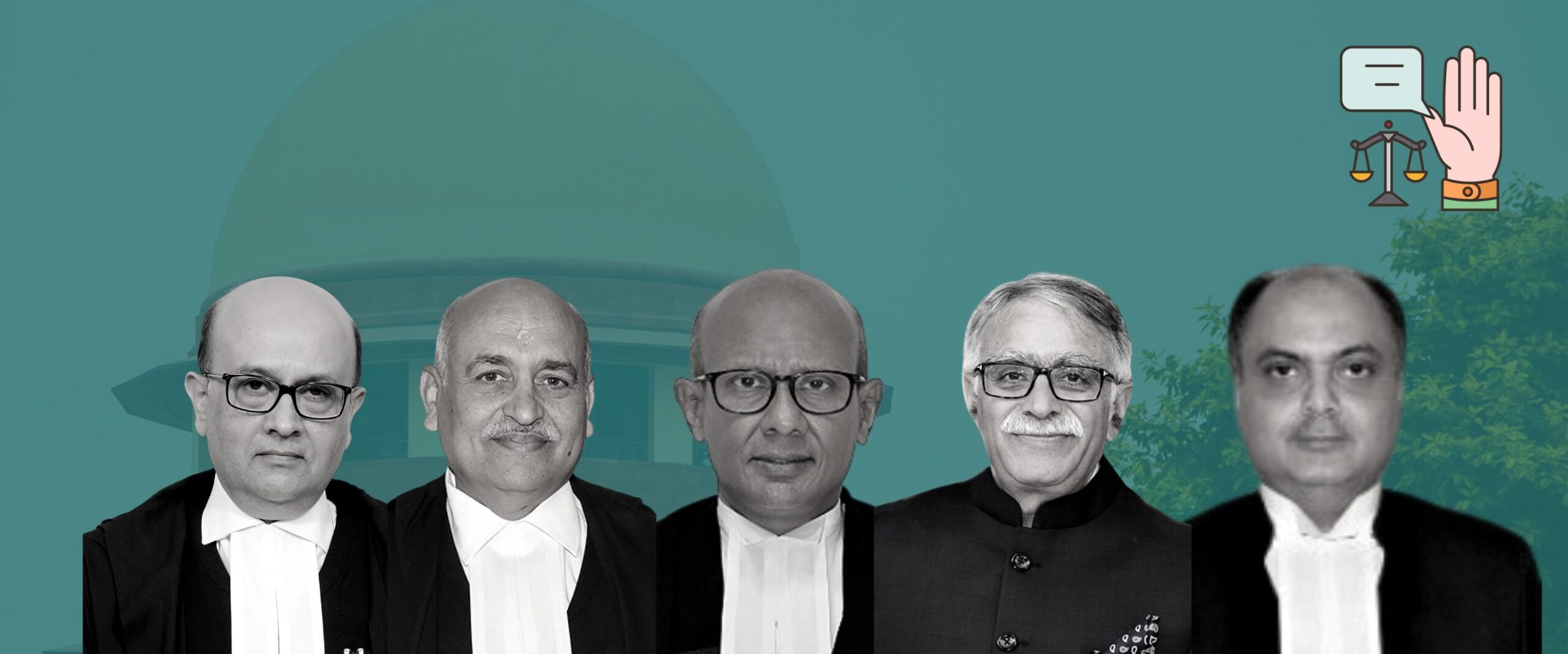 A grand oath-taking ceremony for five newly appointed Supreme Court Judges kickstarted the day at the Supreme Court today. Justices Pankaj Mithal, Sanjay Karol, P.V. Sanjay Kumar, Manoj Mishra and Ahsanuddin Amanullah, elevated from various High Courts, were sworn in and immediately began performing their duties. Notably, all five Judges are men and none have served tenures in the subordinate judiciary. 
The Union notified the appointment of all five Judges on February 4th, 2023, a day after Justice S.K. Kaul warned the Union in open court against unnecessarily delaying Judge appointments and transfers. Justice Kaul specifically highlighted the recommendation for the aforementioned Judges as it was pending since December 13th, 2022. 
Who are the newly appointed Judges? Let's find out!
Justice Pankaj Mithal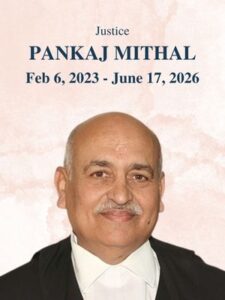 Justice Mithal was born on June 17th, 1961. He enrolled at the Uttar Pradesh Bar Council in 1985 after completing his LLB from Chaudhary Charan Singh University. Five years later, he became a Standing Counsel for the U.P. Housing and Development Board— Avas Evam Vikas Parishad in Lucknow and Dr. B.R. Ambedkar University in Agra in 1990. 
In 2006, he was appointed as an Additional Judge of the Allahabad High Court and became a permanent Judge on July 2nd, 2008. On January 4th, 2021, he became the Chief Justice of the Jammu & Kashmir High Court and was transferred as Chief Justice of Rajasthan High Court on October 14th, 2022.
Well known for his writing, Justice Mithal's 'The Birth and Life of the High Court of Judicature at Allahabad', which traces the Allahabad HC's history, remains widely read even today. 
Justice Sanjay Karol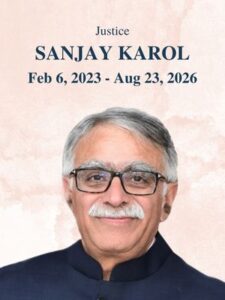 Justice Sanjay Karol was born on August 23rd, 1961. He obtained his Honours degree in History from Government College, Sanjauli, and his law degree from Himachal Pradesh University. He enrolled as an advocate in 1986 and practiced in constitutional, corporate, taxation, criminal and civil matters. He also served as the Advocate General of Himachal Pradesh before being elevated to the Bench.
Prior to his elevation to the SC, Justice Karol served as the Chief Justice of the Patna and Tripura High Courts and as an Acting Chief Justice of the Himachal Pradesh High Court. As the Chief Justice of the Tripura HC, Justice Karol played a key role in reducing pending cases in the State by over half, bringing the final number of pending cases down to 26,834. When Justice Karol was the Chief Justice of the Patna HC, he authored a Judgment declaring the right to access a clean toilet a fundamental right and directed the construction of public toilets along State highways. 
Justice P.V. Sanjay Kumar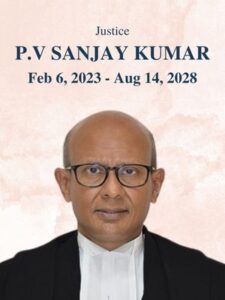 Born on August 14th, 1963, Justice P.V. Sanjay Kumar is a second generation lawyer. His father, P. Ramachandra Reddy, is a former Advocate General of Andhra Pradesh. Justice Kumar enrolled as an advocate in 1988 after receiving a degree in law from Delhi University earlier that year. After spending many years representing clients such as the Indian Oil Corporation, Hindustan Petroleum Corporation and the Andhra Pradesh HC itself, he was appointed as a Government Pleader in 2000. 
Justice P.V.S. Kumar's judicial career began on August 8th, 2008, when he became a Judge at the Andhra Pradesh High Court (and later, the Telangana HC after the State was bifurcated). He remained there for over 11 years and became the seniormost Judge at the Telangana HC barring the Chief Justice. However, in October 2019, he was transferred to the Punjab & Haryana HC which sparked protests from advocates of the Andhra Pradesh High Court. The advocates claimed that he must be elevated to the position of Chief Justice. Ultimately, the protests came up short and Justice Kumar served at the Punjab & Haryana HC until he was appointed as the Chief Justice of the Manipur HC in February 2021.
Justice Ahsanuddin Amanullah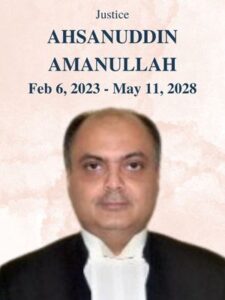 Justice Amanullah hails from Bihar and was born on May 11th, 1963. He enrolled as an advocate in September 1991 after graduating from Patna Law College. While he specialised in constitutional and service law issues, he has experience arguing on a variety of subjects including tax and forest law. In 2006, he began working for the Bihar Government as a Standing Counsel and was appointed as a Government Advocate in 2010. He also served as special counsel for the Income Tax Department at the Jharkhand HC. 
As an advocate, Justice Amanullah was a panel member of the Patna Legal Aid Committee (PLAC). Following his appointment as a Judge of the Patna HC in June 2011, he became the chairman of the PLAC's next iteration, the High Court Legal Services Committee. He was briefly transferred to the Andhra Pradesh High Court in October 2021, where he became the Executive Chairman of the Andhra Pradesh State Legal Services Authority. In June 2022, he returned to the Patna HC, where he would serve until his elevation to the SC. He is now the sole Muslim Judge at the Supreme Court following the retirement of Justice Abdul Nazeer in January 2023.
Justice Manoj Misra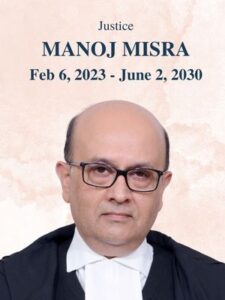 Justice Manoj Misra was born on June 2nd, 1965. After graduating from the University of Allahabad in 1988 with a degree in law, he began his practice at the Allahabad HC and argued cases dealing with a wide variety of issues. In November 2011, he was appointed as a Judge of the Allahabad HC, where he served until he was elevated to the SC in February 2023.