Analysis
The Union's Case Against Marriage Equality
DESK BRIEF: Union argues that the right to sexual autonomy does not include the right to compel the State to recognise LGBTQIA+ marriages.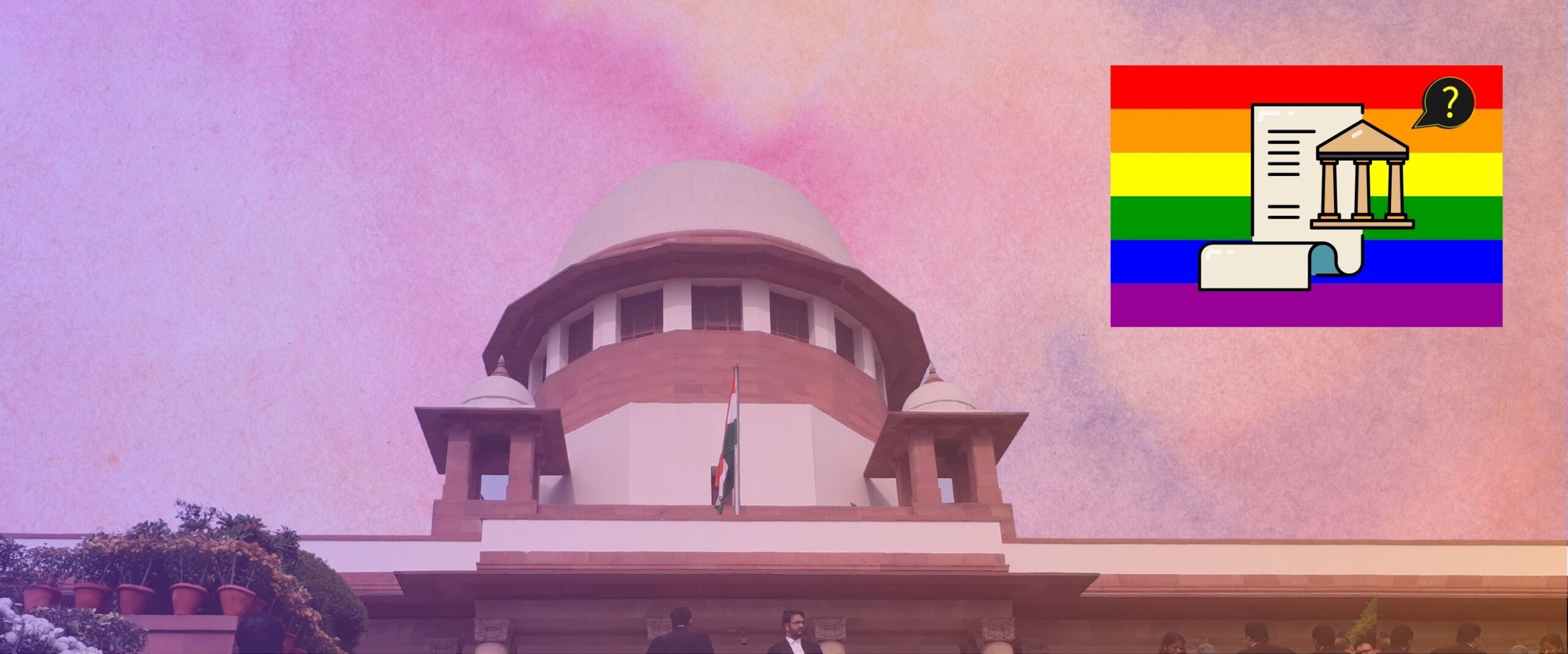 On April 26th, 2023, Solicitor General Tushar Mehta commenced the Union's arguments opposing the legal recognition of LGBTQIA+ marriages in India. The SG's arguments, while mostly expected given the Union's stance on the matter, had moments of peculiarity. 
The Union contended that the Supreme Court lacks the authority to recognise a new class of marriages. Significantly, the case entails recognising marriages for a supposedly 'undefined' class of individuals on the gender spectrum. The SG observed, that while the abbreviation 'LGBTQIA' was understood, the '+' remained ambiguous. He argued that the '+' encompasses no less than 72 distinct sexual and gender identities, making it implausible to sanction marriages for this group without grave legal ramifications. Further, establishing a 'new social institution' falls within Parliament's domain. 
The SC restricted the scope of the pleas to the Special Marriage Act, 1954 in order to contain the legal complications that may arise. However, the SG highlighted the practical challenges the SC would face despite doing so. He argued that the SMA intersected with other legislations on matters such as inheritance, adoption, and domestic violence, among 160 others. These laws only recognise 'conventional biological' men and women in heterosexual relationships. Further, laws often treat heterosexual men and women differently. This poses difficulties in the case of LGBTQIA+ marriages where gender identities are fluid and not confined to binary roles.
Honing in on the scope of the SMA, Mr. Mehta also stated that the drafters only intended for it to apply to heterosexual marriages. Therefore, its provisions could not be substituted with a wider interpretation as prayed by the petitioners.
The SG acknowledged that rights to privacy, sexual orientation, and sexual autonomy are fundamental rights following the SC's decisions in Puttaswamy (2017) and Navtej Singh (2018). However, he argued that this did not establish a right to compel the State to recognise LGBTQIA+ marriages. The SG also suggested that using the right to sexual autonomy to justify LGBTQIA+ marriages could lead to justifying incestuous relationships also in the future. The CJI disagreed, stating that this notion was 'far-fetched'. Marriages are regulated by law and no court would accept the argument of sexual autonomy to justify incest.
The Bench attempted to nudge the Union to consider making necessary changes to the law in order to keep up with the evolution of society and the nature of intimate relationships. Mr. Mehta stated that he would return on Wednesday after speaking to relevant Union ministries regarding what may be done. The Bench's attempts indicate an opportunity for cooperation between the Union and the SC on the matter. However, given the Union's adamant stance that only heterosexual couples may legally marry, it remains to be seen if this approach will bear fruit.