Analysis
Towards Technology and Modernisation: Ambitious Reforms at the Supreme Court
DESK BRIEF: The Supreme Court has seen a continuous stream of promising reforms within nine-months under Chief Justice D.Y. Chandrachud.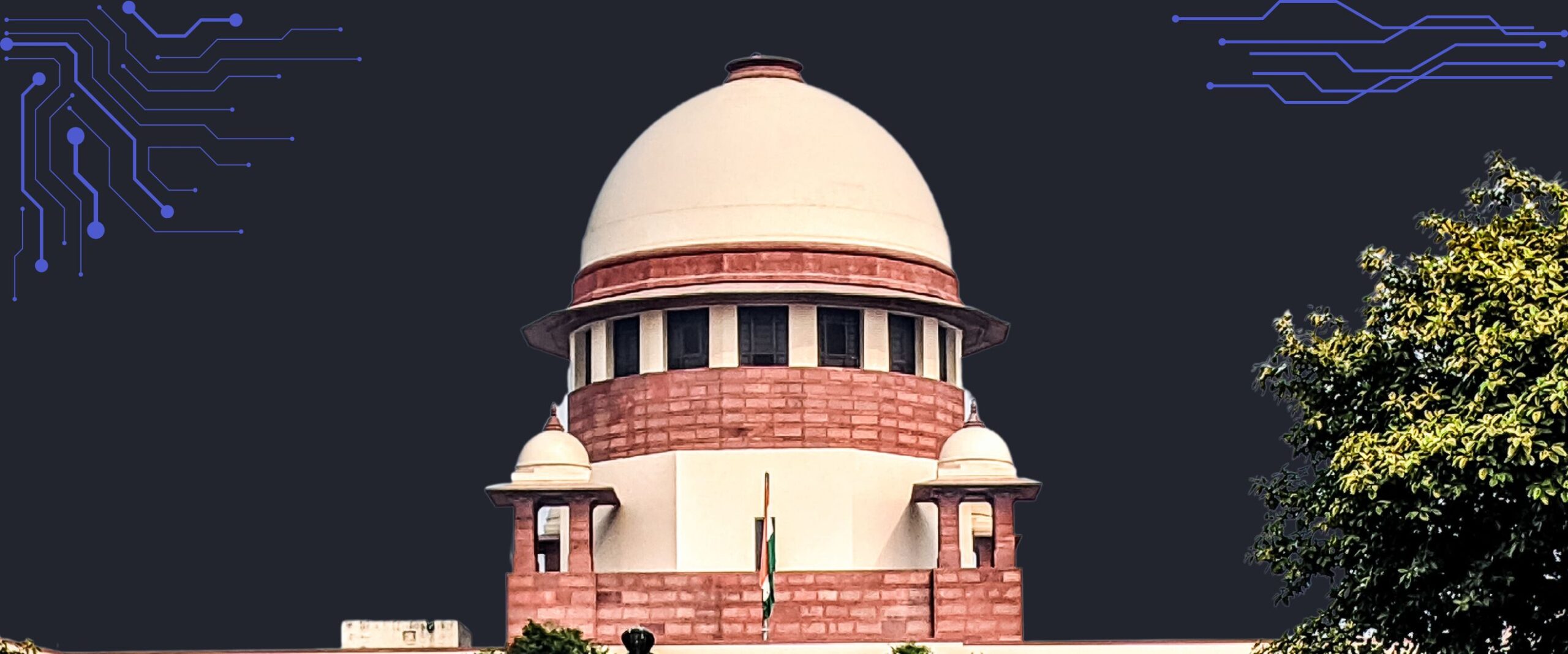 On the 77th Independence Day, in an event organised by the Supreme Court Bar Association, Chief Justice D.Y. Chandrachud announced new projects demonstrating his transformative vision for the Supreme Court. This included the construction of a new building that accommodates 27 fresh courtrooms and four registrar courts—an expansion that is perhaps aimed at increasing the strength of judges and streamlining administrative functions. He also introduced a new phase of the e-courts project, with a budget exceeding Rs. 7000 crores, to give a technological boost to the judiciary, especially to the lower district courts.
CJI Chandrachud's nine-month tenure so far, has been marked by a stream of promising reforms. The Article 370 Constitution Bench hearings were the perfect stage for the Chief to announce his grand plans of digitising the court, streamlining processes and creating an inclusive space for all. These reforms, however, seem to be followed by some growing pains for lawyers and litigants. 
In the Article 370 hearings, the CJI directed counsels to submit their written arguments and related documents online, two weeks before the hearings commenced. Lawyers are known to submit multiple documents of thousands of pages to support oral arguments, much after the hearings commence. Burdened with a never-ending list of "convenience compilations", an inconvenienced Bench went on to impose a deadline for document submissions. Flustered with these new limitations, lawyers exclaimed that ideas and arguments evolved over time as the case progressed. Submitting an exhaustive list of arguments before the hearings even began was near impossible, and additional documents were the only way to bring new ideas to the Bench. CJI Chandrachud remained unconvinced, and explained that adding "lengthy" submissions with no limits made judgement writing "impossible". Justice S.K. Kaul supported enforcing such a hard limit and joked that judges too could introspect and mull over theories and doctrines endlessly and never deliver a judgement. 
A recurring discussion in the Article 370 hearings was the CJI's efforts to make the Supreme Court a paperless one. The first three courtrooms are now equipped with computers and 120-inch screens to enable video conferencing. Counsels are required to submit written submissions and convenience compilations as PDFs. Though many lawyers have openly welcomed these changes, some senior lawyers were seen struggling to adapt to this new technology. They meekly admitted that they could no longer function without the aid and assistance of interns and juniors. Justice Kaul joked again that the paperless initiative has removed the "pleasure" of "throwing away a file" in a poorly argued case.
The overhaul of the 'mentioning' system, where lawyers appear before the CJI to request an early hearing date, is another significant development. Previously, throngs of lawyers would flood the Chief's court every morning, clamouring to have their cases listed on their desired date—a ritual that would take up nearly an hour of a four-and-a-half-hour hearing day. 
Under the revamped system, everything is digital—counsels must submit a letter outlining the urgent matter to the Supreme Court Registry, which will compile a list of these matters, with the CJI's approval. Only the lawyers in these approved cases will be allowed to explain to the Court why their case needs to be heard soon. The Supreme Court Advocates-on-Record Association (SCAORA) did not seem pleased with these new developments and found them to be a "great impediment" to listing urgent cases that are not pre-approved. Citing concerns of efficiency and "transparency" SCAORA members argue that this process is harmful "to the interest of justice for litigants" and "loss of work and reputation for lawyers". 
In attempts to simplify access to the Court, the CJI introduced the SuSwagatam portal, facilitating paperless entry passes thus eradicating the long "morning queues" at the Supreme Court.
This week, to increase gender sensitivity, the CJI unveiled a Handbook on Combating Gender Stereotypes Against Women. The 30-page publication, which addresses judges and lawyers, aims to "actively challenge and dispel harmful stereotypes on the basis of gender" while recognising that stereotypes "inhibit the transformative project of the law and the Constitution".
With these forward-looking reforms, the CJI is making some far-reaching changes to the way the top court will function. As he described it, his "love of technology" seems to propel the Court into a future where such technology can hugely assist the Court in tackling its load and modernising its ways. Any meaningful and long-lasting change, however, will depend on how enthusiastically the judiciary, lawyers and the public will take to these reforms.