Court Data
What Types of Judgments is the SC Translating? [March 2020 – December 2021]
Since March 2020 the majority of translated SC judgments were Service and Ordinary Civil Law Matters.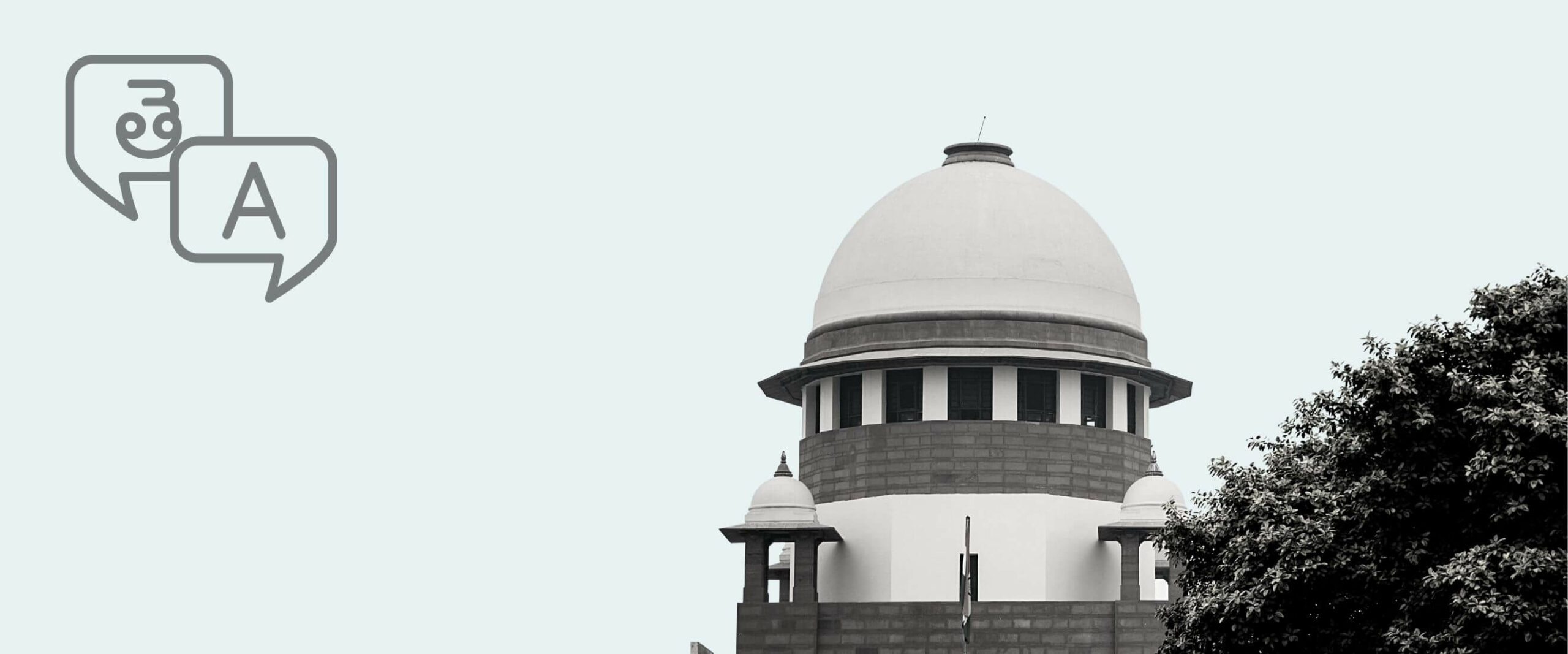 In November 2019, then CJI S.A. Bobde launched the Supreme Court Vidhik Anuvaad Software (SUVAS)—an AI software to translate judgments and orders into nine vernacular languages. This software was launched to improve access to judgments and orders for the non-English speaking public and enable a better understanding of Court procedures. In February 2021, the Court also inaugurated the Amar Vasha Software to translate orders and judgments into Bangla. The SC prioritised 14 subject categories for translation in their Annual Report for 2018-19.
Previously, we found that 37% of translated judgments between January 1st 2019 – February 2020 were for Criminal Matters. Among civil cases, Service Matter judgments were the most translated.229 judgments were translated in this timeframe, under 12 of the 14 subject categories.
We will now look at what kinds of judgments were translated between March 1st 2020 and December 18th 2021.
The Supreme Court translated 31 judgments into different vernacular languages between March 1st 2020 and December 18th 2021. Of the judgments translated, 29% (9 out of 31) were Service Matters. Judgments in Ordinary Civil Law (8), Criminal (4) and Taxation (3) matters were also translated. Taxation Matters were not one of the 14 subject categories listed by the SC in their Annual Report. 
Between January 2019 and February 2020, judgments in all the listed subject categories were translated except for Rent Act and Religious and Charitable Endowment matters. As we can see in Figure 1 along with the list from the Annual Report, since March 2020, matters under six listed subject categories were not translated.
Despite the introduction of SUVAS in November 2019 and Amar Vasha in February 2021, the SCs translation project has fallen off the rails. We recorded the drastic fall in the total number of translated judgments in November. There have been no judgment translations since.