B.M. Trivedi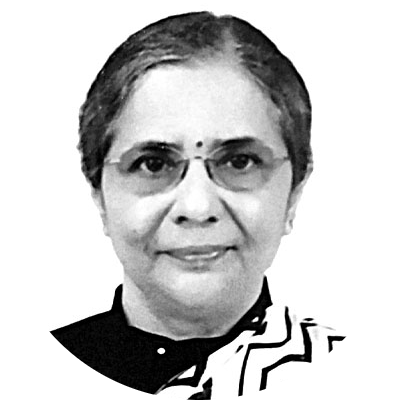 B.M. Trivedi
Sitting Judge of the Supreme Court of India
Assumed Office31st Aug, 2021
Retires On9th Jun, 2025
Previously
Judge at the Gujarat High CourtFebruary 17th 2016-August 30th 2021
Judge at the Rajasthan High CourtJune 2011-February 16th 2016
Judge at the Gujarat High CourtFebruary 17th 2011-June 2011
Judge at City Civil and Sessions Court AhmedabadJuly 10th 1995-February 16th 2011
Profile
Early Life
Justice Bela Trivedi was born on June 10, 1960, in Patan, Gujarat. Her father served in the judicial service, so the family moved frequently, resulting in Justice Trivedi receiving her schooling at various places. She pursued her BCom-LLB from MS University in Vadodara. 
Career as an Advocate
After completing her legal education, she enrolled at the Gujarat Bar and began her career as a lawyer specialising in civil and constitutional law for nearly ten years. 
Career as a Judge
On July 10, 1995, Justice Trivedi was appointed directly as a Judge at the City Civil and Sessions Court in Ahmedabad. Coincidentally, her father was also serving as a Judge at the same court at the time of her appointment. This earned them a place in the Limca Book of Indian Records in their 1996 edition as 'Father-daughter judges in the same court'. 
During this time, she held various positions such as the Registrar of Vigilance in the High Court, Law Secretary in the Government of Gujarat, CBI court judge, and Special Judge foin serial bomb blast matters. 
On February 17, 2011, Justice Trivedi was elevated as a Judge of the Gujarat HC. In June of the same year, she was transferred to the Rajasthan High Court and served at the Jaipur Bench until she was repatriated to her parent High Court in Gujarat in February 2016.
She served there until her elevation as a Judge of the Supreme Court on August 31, 2021. Justice Trivedi is set to retire on June 9, 2025.
Notable Judgements
Justice Trivedi was part of the 3-Judge Bench led by In November 2021, Former CJI U.U. Lalit which reversed the Bombay HC's controversial Judgment in November, 2021. This decision held that 'skin-to-skin' contact was necessary to constitute sexual assault under the Protection of Children from Sexual Offences Act, 2012. The Bench held that adopting a narrow definition of 'skin' and 'touch' under Section 7 of the Act would lead to an absurd interpretation of the provision and would defeat the purpose of the Act.
Justice Trivedi was also part of the 5-Judge Constitution Bench in Janhit Abhiyan v Union of India (2022) which upheld reservations for Economically Weaker Sections (EWS) under the 103rd Constitutional Amendment. He held that reservation on the basis of economic backwardness is valid and found that it was reasonable to exclude SC/ST/OBC persons from EWS Reservations.