M.R. Shah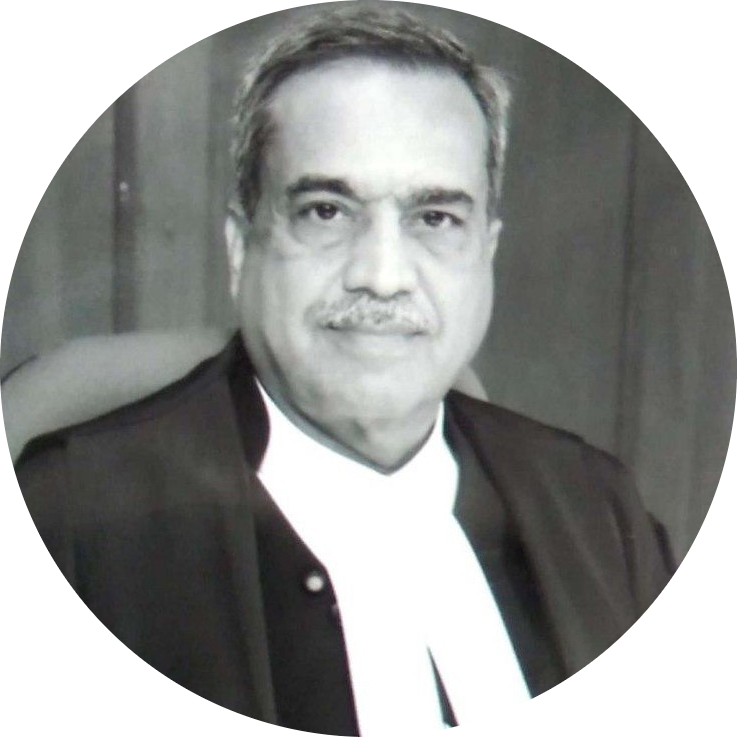 M.R. Shah
Former Judge of the Supreme Court of India
Assumed Office2nd Nov, 2018
Retired On15th May, 2023
Previously
Chief Justice of the Patna High CourtAugust 12th 2018
Permanent Judge of the Gujarat High CourtJune 22nd 2005 - August 11th 2018
Additional Judge of the Gujarat High CourtMarch 7th 2004 - June 21st 2005
Enrollment July 19th 1982
Profile
Justice Mukeshkumar Rasikbhai Shah was born on May 16th, 1958. After getting his LL.B from Gujarat University he enrolled as an advocate on July 19th, 1972. He practised for over 20 years in the Gujarat High Court. Justice Shah served as an Additional Standing Counsel for the Central Government and was on retainer as counsel for the Central Bureau of Investigation.  
In 2004, Justice M.R. Shah was appointed as an Additional Judge of Gujarat High Court. He became a Permanent Judge of the Gujarat HC in June 2005. He was transferred to the Patna High Court and sworn in as Chief Justice on August 12th 2018. Justice Shah was elevated to the SC on November 2nd, 2018. He will retire after serving for over four years on May 15th, 2023.
Figure 1 shows that Justice Shah has authored 384 Judgments, and has been a part of 752 Benches during his SC tenure so far. 
In Figure 2 we see that a majority of Justice Shah's Judgments were authored in Criminal Matters (21%). However, the margin is not significant, as Justice Shah's Judgments do not heavily favour a specific subject matter—authoring a significant number of Judgments in Service (13%), Property (5%) and Civil (3.8%) matters as well.
Notable Judgments
In All Manipur Pensioners Association v State of Manipur (2019), the Court held that the State of Manipur's memorandum, increasing the pension for all state employees who retired after January 1st 1996, was arbitrary. Justice Shah authored the Judgment for the three-Judge Bench, and stated that there was no valid justification for creating two classes of pensioners—those who retired before January 1st 1996 and those who retired afterwards. He further observed that, for all other purposes, the State of Manipur was treating its pensioners as a single class, rendering the distinction arbitrary. 
In West U.P. Sugar Mills Association v State of Uttar Pradesh (2020) the Court specifically examined whether the State of Uttar Pradesh had the power to fix a State Advised Price over what is prescribed by the Union Government. The question was referred to a Constitution Bench comprising Justices M.R. Shah, Arun Mishra, Indira Banerjee, Vineet Saran and Aniruddha Bose. 
Writing the Judgment on behalf of the Constitution Bench, Justice Shah held that both Central and State legislation could operate hand in hand. While the Centre retained the power to fix the 'minimum price', States were empowered to fix an 'advised price', as long as such advised price was higher than the minimum price. He further held that if the State decided to prescribe a price lower than that mentioned in the Central legislation, then such State legislation shall be void.
A three-Judge Bench comprising Justices Ashok Bhushan, Subhash Reddy and M.R. Shah in the case of Small Scale Industries Manufacturers Association v Union of India, held that there would not be any charge of interest on interest/compound interest/penal interest from any borrowers who availed RBI's loan moratorium scheme for the period between March 1st, 2020 till August 31st, 2020 during the COVID-19 pandemic. The Judgment was authored by Justice Shah. 
In the case of Vineeta Sharma v Rakesh Sharma (2020) the three-Judge Bench comprising Justices Arun Mishra, S.A. Nazeer and M.R. Shah upheld the Hindu Succession Act (Amendment) Act, 2005 to allow daughters to have the same right to Hindu ancestral property as their brothers. This would apply irrespective of whether the father passed away before or after the Amendment was enacted. It was also clarified that any daughter, born before or after this amendment, would be equally entitled to inherit property in the same manner as the son in a Joint Hindu Family.