Sanjiv Khanna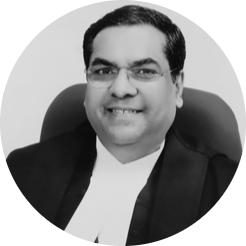 Sanjiv Khanna
Sitting Judge of the Supreme Court of India
Assumed Office18th Jan, 2019
Retires On14th May, 2025
Previously
Permanent Judge of the Delhi High CourtFebruary 20th 2006 - January 17th 2019
Additional Judge of the Delhi High CourtJune 24th 2005 - February 19th 2006
Enrolment1983
Profile
Justice Sanjiv Khanna studied law at Delhi University. He practised taxation, arbitration, commercial law, environmental law, medical negligence law and company law before the Delhi High Court. He also represented the Delhi Government as an Additional Public Prosecutor in criminal law matters. He was a Senior Standing Counsel for the Income Tax Department for about seven years and in 2004, he was appointed as Delhi's Standing Counsel for civil law matters in the Delhi High Court.
On June 24th 2005, he was appointed as an Additional Judge of the Delhi High Court. On February 20th 2006, he became a permanent judge of the Delhi High Court.
Justice Khanna is likely to be appointed as the Chief Justice of India in 2024.
Notable Judgments
Khanna J authored the majority opinion in the Supreme Court's RTI judgment. In CPIO, Supreme Court v Subhash Chandra Agarwal, the question before the five-judge Bench was whether subjecting the Office of the Chief Justice (OCJ) to RTI request would curtail the independence of the judiciary. Khanna J reasoned that judicial independence is not necessarily in opposition to the right to information. He held that whether or not the OCJ should fulfil RTI requests must be decided on a case-by-case basis. He concluded that the Court's Chief Public Information Officer must decide if the disclosure is in the larger public interest by weighing it against the right to privacy of judges.