Sanjiv Khanna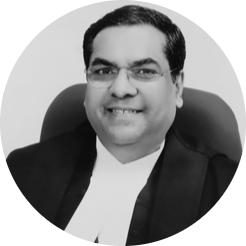 Sanjiv Khanna
Sitting Judge of the Supreme Court of India
Assumed Office18th Jan, 2019
Retires On14th May, 2025
Previously
Permanent Judge of the Delhi High CourtFebruary 20th 2006 - January 17th 2019
Additional Judge of the Delhi High CourtJune 24th 2005 - February 19th 2006
Enrolment1983
Profile
Early Life
Justice Sanjiv Khanna was born on May 14th, 1960. He studied law at the Campus Law Centre, Delhi University. After graduating, he enrolled as an advocate in the Bar Council of Delhi in 1983. 
Career as an Advocate
He practised taxation, arbitration, commercial law, environmental law, medical negligence law and company law in the Delhi High Court. 
He represented the Delhi Government as an Additional Public Prosecutor in criminal law matters. He was also a Senior Standing Counsel for the Income Tax Department of Delhi for about seven years. In 2004, he was appointed as Delhi's Standing Counsel for civil law matters at the Delhi High Court. 
Career as a Judge
On June 24th, 2005, he was appointed as an Additional Judge of the Delhi High Court and became a permanent judge on February 20th 2006. At the Delhi High Court, Justice Khanna was associated with the Delhi Judicial Academy, the Delhi International Arbitration Centre and the district court mediation centres.
On January 18th, 2019, Justice Khanna was elevated to the Supreme Court. If the seniority rule is followed, he will likely be India's 51st CJI and will assume office in November 2024. 
Figure 1 indicates that Justice Khanna has authored 93 judgements, and has been a part of 354 Benches. 
Figure 2 indicates that Justice Khanna mainly authored judgements in Criminal Matters (23%). Apart from that, he has authored several judgements in Civil (16%), Constitution (11%) and Property (8%) matters. 
Notable Judgements 
In Shilpa Sailesh v Varun Sreenivasan, Justice Khanna authored the majority opinion which held that the Supreme Court has the power to directly grant divorce under Article 142 of the Constitution. Justice Khanna reasoned that the SC can grant a divorce under the grounds of 'irretrievable breakdown of marriage' to grant 'complete justice'. 
In the Revising Fee Scale for Arbitrators case, Justice Khanna wrote a dissenting opinion on the limited point that in the absence of an arbitration agreement, the arbitral tribunal is entitled to fix a reasonable fee. 
Justice Khanna authored the majority opinion in the CPIO, Supreme Court v Subhash Chandra Agarwal judgement, popularly known as the RTI judgement. The 5-Judge Bench had to decide if subjecting the Office of the Chief Justice (OCJ) to RTI requests curtailed the independence of the judiciary. Justice Khanna wrote that judicial independence does not necessarily oppose the right to information. Whether or not the OCJ should fulfil RTI requests must be decided on a case-by-case basis. The judgement also concluded that the Court's Chief Public Information Officer must decide if the disclosure is in the larger public interest by weighing it against the right to privacy of judges.