Analysis
Reviewing the SC's Summer Session
DESK BRIEF: SCO breaks down SC activity from March to May 2023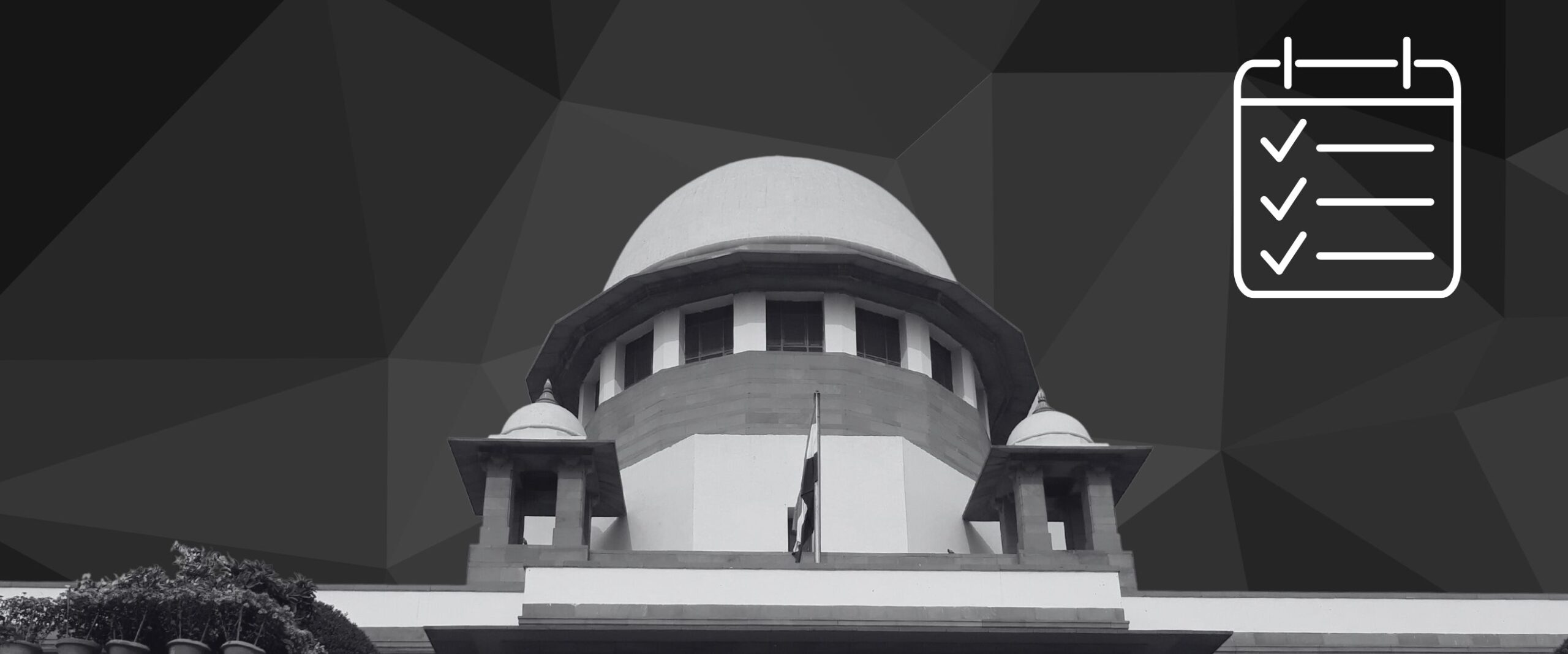 The first half of 2023 flew by in a whirlwind of activity for the Indian Supreme Court. In addition to carrying out its daily activities, 16 Constitution Benches assembled, resulting in 13 judgements. Constitution Benches of the SC assemble to interpret the Constitution and answer substantial questions of law. In the last 3 months alone, the SC's Constitution Benches decided 2 state-level political crises, settled key questions on arbitration law, and put to rest additional claims arising from the infamous Bhopal Gas Tragedy.  
Legal questions aside, the SC's on-ground impact may be far more limited than it seems. Maharashtra's Eknath Shinde-led government will continue to hold power until questions on his disqualification from the legislature are decided by the Speaker. Delhi's Arvind Kejriwal-led government too enjoyed a short-lived win for control of the capital's civil services before the Union reversed their victory through an Ordinance. 
While the Court made impressive progress on completing Constitution Bench cases, other cases on criminal law, data privacy, and regulatory fears in the securities market, continue to suffer setbacks. Challenges to the early release of Ms. Bilkis Bano's gang rapists by the Gujarat government were delayed a third time. 
The Union continued to repeat its assurances that Parliament would address concerns over WhatsApp's controversial privacy policy in India through the Data Protection Bill, despite no progress on the Bill in years. On the securities market front, the SC continues to wait for SEBI's report on the Adani-Hindenburg saga with the deadline now shifted to August. 
Two judges, Justices M.R. Shah and Dinesh Maheshwari, retired and were promptly replaced by Justices P.K. Mishra and K.V. Viswanathan, with the Union approving Collegium recommendations in just 2 days. Former Law Minister and a vocal critic of the Collegium system, Mr. Kiren Rijiju, was replaced in the Union cabinet by Mr. Arjun Ram Meghwal at the same time. 
All eyes will turn to the SC when it returns from vacation: the highly anticipated judgement on the queer marriage equality case is expected to be delivered in July. The SC will also settle concerns over the independence of essential investigative bodies (see 'Tenure Extensions for CBI/ED Directors'). 
Read our Summer Session Review on SCObserver.in. You can also watch the latest episode of SCO Explains for a breakdown of the term.