Channel
SCO Weekly: Budgeting for Time
The SC heard extensive arguments in the EWS Reservations and Hijab Ban cases this week. How did the Benches manage their time?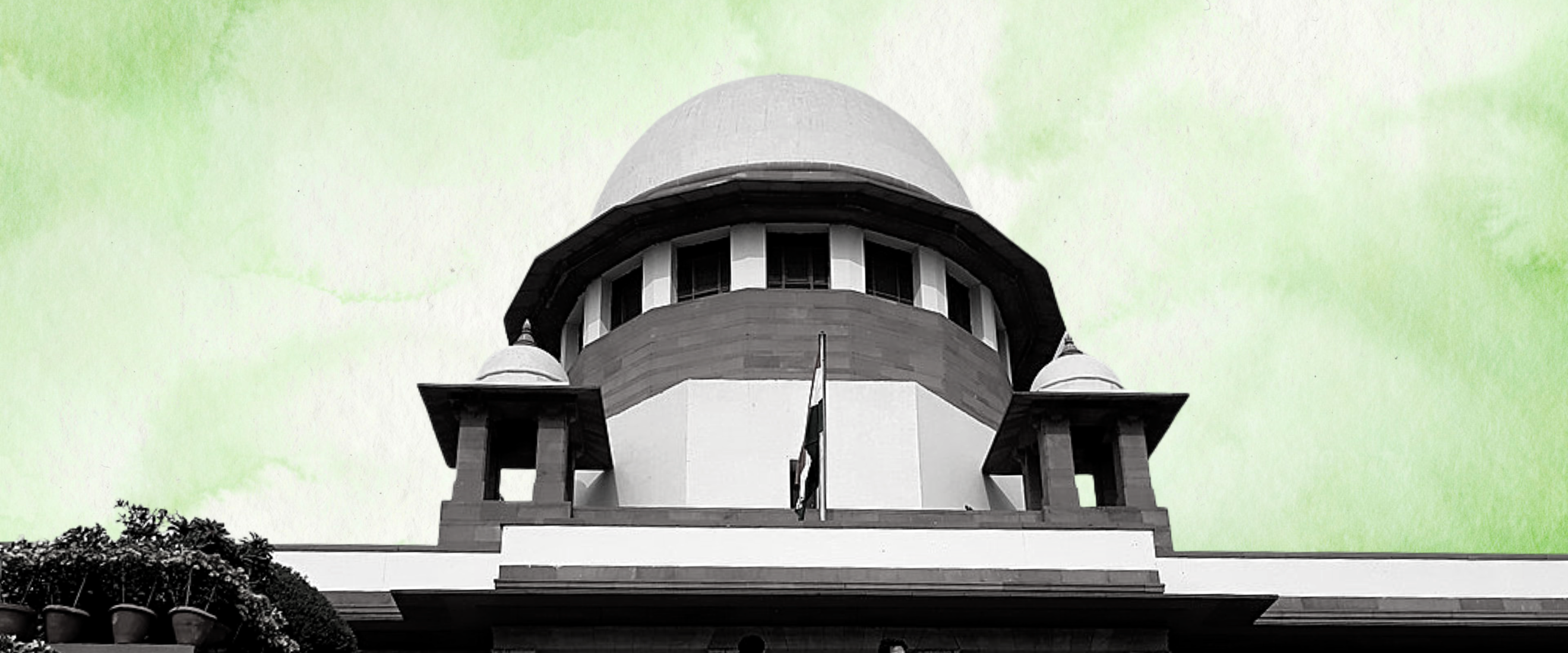 Complicated questions on EWS Reservation are not the only thing a 5-Judge Bench led by Chief Justice U.U. Lalit grappled with this week. The Bench had to ration limited hearing time between a large number of petitioners. A similar concern troubled Justices Hemant Gupta and Sudhanshu Dhulia.  Both Benches are poised to finish hearing all petitioners on Monday and Tuesday respectively, after 5-6 days of final arguments. 
Turn the clock back a few months and you will see why we are surprised by the pace of hearings this past week. A 3-Judge Bench led by Justice A.M. Khanwilkar spent a whopping 21 days hearing final arguments in the challenges to the Prevention of Money Laundering Act, 2002 in February 2022. The same Bench heard Senior Advocate Kapil Sibal and Solicitor General Tushar Mehta for the entire day on 14 occasions in Zakia Jafri's petition to reopen the Gujarat Riots investigation. Another 3-Judge Bench led by Justice D.Y. Chandrachud heard arguments on the Union government's income limit for EWS reservations 7 times, spread over the last year—this Bench is still a few hearings away from reserving Judgment. 
SC Judges have been indulgent with time in recent months when confronted with important cases, especially ones involving constitutional questions. The EWS Reservation and Hijab Ban benches mark a welcome departure. The range of arguments before both Benches, however, differ vastly. 
The EWS Reservation Bench directed all lawyers to indicate how much time they need to make their submissions at the very beginning of the hearings. Chief Justice Lalit and Justice S.R. Bhat became timekeepers for the Bench last week, encouraging brevity and coming down heavily on any lawyers repeating arguments already made by those who came before them. The result: the Bench managed to hear detailed submissions from each lawyer on a wide range of aspects of EWS reservations. The Bench heard different perspectives on the purpose of reservations, exclusion of backward classes from EWS Reservations, and the wide discretion given to states in devising a  criteria for economic backwardness. 
The Hijab Ban Bench tried to stop repetition as well, but saw many lawyers make the exact same submissions on the right to religious freedoms and equality. The Bench gave the first few lawyers abundant time to argue their case, even when their arguments were repetitive. Lawyers arguing closer to the end of the week, however, were hard-pressed for time. Resultantly, the Bench was able to devote barely fifteen minutes to hear some interesting and novel arguments, such as on intersectional disadvantage and indirect discrimination.
A race against time marks CJI Lalit's stewardship of the Supreme Court—a tightening of the screws across the Court is apparent. Will both Benches succeed in budgeting their time when the Union and State governments begin making submissions next week? Will this pace of hearings at the SC live on beyond CJI Lalit's 2.5 month tenure? 
The hearings on both these cases will continue next week.