Channel
SCO Weekly Update: Hijab Ban, EWS Reservations, Constitution Benches, Siddique Kappan Bail
SCO's video recap of the last week discusses the major highlights of the week, and what to expect going forward.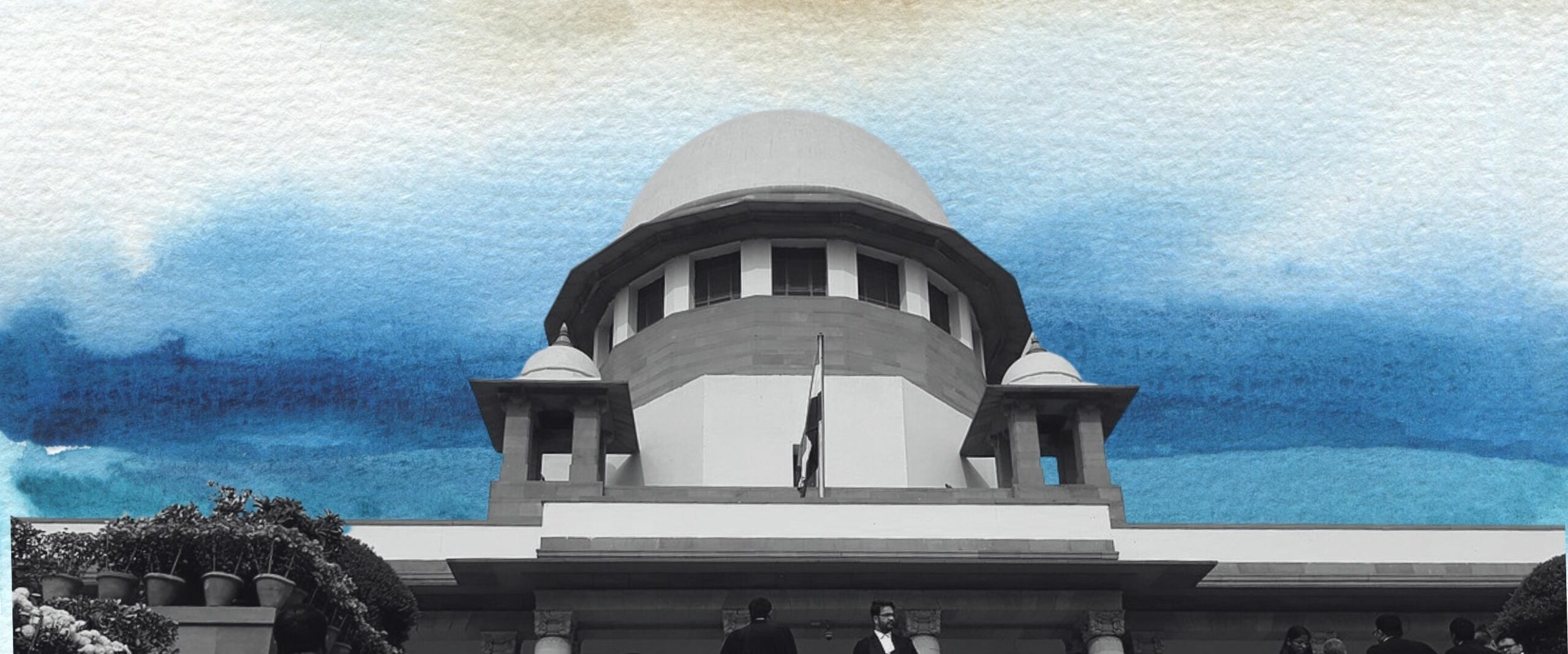 Transcript
It's been an eventful week at the Supreme Court. Here are the big stories. 
The Hijab Ban hearings dominated this week. The Court heard three advocates over three days, appearing on behalf of hijab-wearing students, arguing against the Karnataka government's ban on hijabs in higher educational institutions. With 23 petitions challenging the ban, however, hearings are far from over. 
As is to be expected when a case involves so many petitions, different lawyers are prepared to present a wide gamut of arguments to Justices Hemant Gupta and Sudhanshu Dhulia. On Day 1, Tuesday, Sr. Adv. Sanjay Hegde proposed that the ban is unlawful since the State government did not have the power to mandate a uniform in the first place. According to him, there is no need for the Court to consider constitutional arguments. 
On Day 2, Senior Advocate Devadutt Kamat, appearing for a different student, pushed forcefully that a Constitution Bench of 5 or more Judges needs to consider this case because it raises important constitutional questions. 
Mr. Kamat's main focus was on two constitutional arguments. First, he suggested that the State government had a responsibility to reasonably accommodate Muslim student's diverse needs and beliefs so that they can access their right to education under Article 21. Second, he argued that the right to practise one's religion under Article 25 can only be restricted on the basis of public order, morality, and health or to protect an infringement on another citizen's fundamental rights. According to him, the hijab ban was unconstitutional since the Karnataka government did not justify it on any of these basis. 
At the end of the week's hearings on Thursday, Advocate Nizam Pasha argued that wearing a hijab was essential to Islam. Article 25(2) bars the government from interfering in practices essential to any religion. 
The Bench appeared consistently unconvinced by the Article 25 arguments. Justice Gupta repeated over and over that the school must do what is necessary to maintain discipline and order. He also thwarted each of Mr. Pasha's attempts to draw parallels between the essentiality of the hijab in Islam with other religions, coming down specifically hard for drawing parallels between Islam and Sikhism. 
Strikingly, no lawyers have advanced arguments on the right to equality and against discrimination under Articles 14 and 15 yet. Some petitions, copies of which you can find in SCO's case archive linked below, argue that the ban amounts to indirect gendered discrimination. We expect these arguments to be raised in the hearings next week. 
There has also been major news from the Constitution Benches this week!
The Bench led by CJI Lalit framed three final issues that it will consider in the challenge to the reservations granted to Economically Weaker Sections, by the 103rd Constitutional Amendment. They issues are, first
Can reservations be granted on economic criteria alone?

Can States provide reservations in private institutions?

Are EWS reservations invalid for excluding SCs, STs, OBCs, and SEBCs from its scope?
Justice Indira Banerjee's Constitution Bench zoomed through two cases this week, racing against time to finish hearings in their assigned cases before her retirement on  23rd September. The Bench finished hearings and reserved Judgment in a case concerning sales tax categories. The same Bench began hearings to decide whether the eligibility criteria for a public posting can be changed once the selection process for that post has already begun. Hearings in this second case will continue next week. 
A third Constitution Bench led by Justice Chandrachud was also formed this week. This Bench will begin hearings in the end September, with two politically tense cases- The Shiv Sena split in the Maharashtra Assembly and the tussle between the Delhi and Union governments over control of the city's administration.
At the very end of the week today, journalist Siddique Kappan joined the growing list of imprisoned activists and journalists released on bail by CJI Lalit and Justice Ravindra Bhat. Kappan was arrested for 'breach of peace' after he was found carrying pamphlets to Hathras district, Uttar Pradesh calling for justice following the gangrape of a Dalit woman in the district in September 2020. Justices Lalit and Bhat released Teesta Setalvad and Varavara Rao on bail earlier this year. 
The week to come is primed to be an exciting one as well. On Monday, a Bench led by CJI Lalit will hear the constitutional challenge to the controversial Citizenship Amendment Act. On Friday, the Court will hear an appeal to the Delhi High Court's split decision on the constitutionality of the criminal exception to marital rape. Hearings on the Hijab ban challenges and in listed Constitution Benches will also continue all week. 
For more information, visit scobserver.in, or follow us on the usual platforms!