Analysis
Week 4 at the SC (2022): The Reservation Battles Rage On
The SC issued two orders on reservation policies in PG medical entrance exams and municipal elections.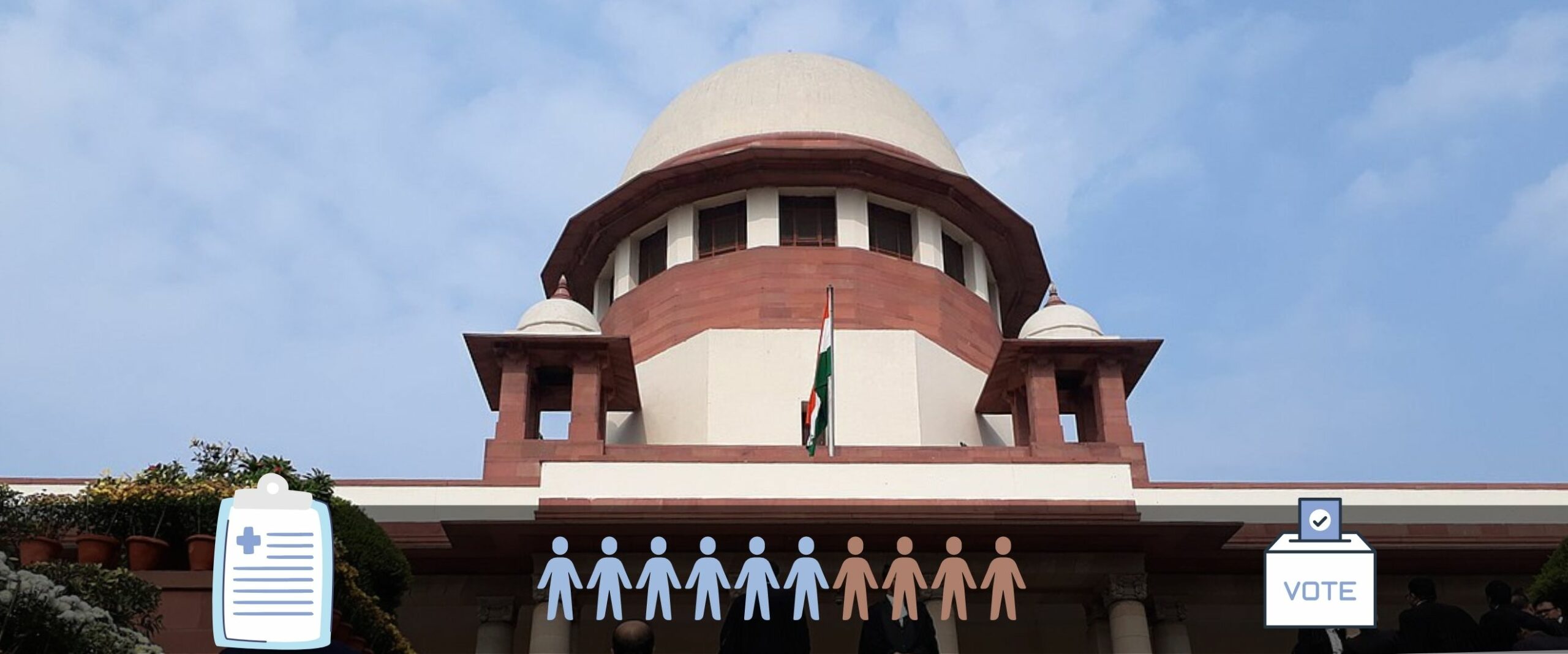 This week at the Supreme Court was dominated by discussions on reservations, specifically the need for data in reservation policies in PG medical entrance exams and municipal elections. The SC issued two orders that brought a sliver of clarity in the long drawn saga of reservations in India.
Responding to a pressing need for doctors to tackle the third wave of the COVID-19 pandemic, the SC on January 7th approved OBC and EWS reservations in the All India Quota for the 2021 PG NEET examinations. On Thursday, the Court issued two Orders giving reasons for this decision. On the ₹8 lakh income limit for EWS reservation, Justice Chandrachud wrote that the Court could not interfere with the policy unless its constitutional invalidity was immediately apparent. The matter is scheduled to be heard in March 2022. 
The Court upheld reservations for OBCs in the All India Quota for medical examinations in the current and future academic years. The Court reiterated that the All India Quota was designed to be free only from domicile reservation. Reservations based on other considerations were permissible within the AIQ. Chandrachud J wrote that merit cannot be viewed through the narrow lens of marks in an examination, and that it is social, cultural and economic advantages that enable a forward caste candidate to obtain high marks. Reservations therefore reconfigure merit to advance substantive equality.
Chandrachud J's Order from Thursday indicates that the Court recognises a social need for OBC reservations. The Court's emphasis on credible data for OBC reservations has, however, made the task of devising reservations policies particularly arduous for State governments. Justice Khanwilkar's Bench saw this play out again while hearing the Maharashtra Government's petition seeking permission for OBC reservations in municipal elections on Wednesday. 
The Maharashtra government has had to conduct elections for 106 municipalities without reservations for OBC candidates. The Court repeatedly held its 27% reservation for OBCs to be unconstitutional as it was not backed by reliable data.
The Maharashtra Government most recently approached the Court with data on backwardness in the State, seeking to implement OBC reservations for the remaining 14 municipality elections. On Wednesday (January 19th), the Court directed the Maharashtra government to this data before the State Commission for Backward Castes. If the Commission finds the data reliable, it will recommend the implementation of OBC reservations in the municipal elections. 
Maharashtra is not alone in grappling with this onerous data requirement. Madhya Pradesh too was forced to halt elections until data justifying OBC reservations was collected. The outcome of the Maharashtra government's attempts to secure reservation will inform other states as well, bringing some much needed clarity on devising reservation policies.