Court Data
Woman SC Judges Have Shorter Tenures than Male Judges
While the number of woman judges at the SC has increased, the time they will spend on the bench is low.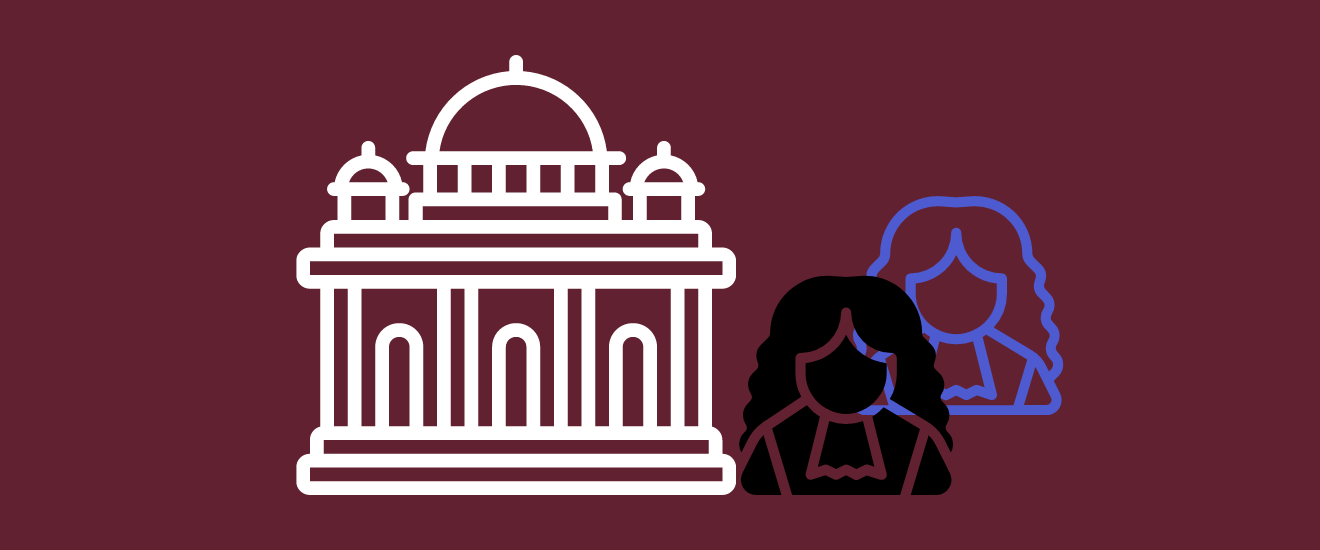 On August 31st, three women were sworn in as Supreme Court (SC) judges. If the convention of seniority is followed, one of them will become the first woman Chief Justice of India, B.V. Nagarathna in September 2027.
Along with Justice Indira Banerjee, the sole sitting woman judge who was at the Court, the three new woman Judges take the total up to four—an all-time high. However, this historic number is just 12% of the 33 sitting judges.
On September 26th, Ramana CJI spoke about this number in a speech to the 'Lady Advocates of the Supreme Court'. He said that women had a right to 50% of judicial positions.
Notably, while the number of woman Judges at the SC has increased, the time they will spend on the Bench is low.
Of the three new woman Judges, Justice Hima Kohli will have a short tenure of 3 years and Justice Bela M. Trivedi will have 3.75 years. Both are below the average tenure of sitting judges which is 5.25 years.
Only Justice B.V. Nagarathna's tenure will be above the average at 6.3 years. However, her tenure as Chief Justice will only be 36 days long. The average tenure of Chief Justices is 18 months. This will leave little time for significant changes to be made during Nagarathna J's tenure.
A longer tenure generally allows a Judge to have a greater impact. This is because they are likely to hear more cases. More importantly, Judges with short tenures are unlikely to sit on Constitution Benches, which hear the most important constitutional cases. This is because new Judges without experience or Judges near retirement are usually not appointed to these Benches. So, Judges with shorter tenures will have a small window to hear important constitutional cases.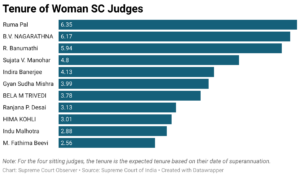 There have been a total of 11 woman judges at the SC. The trend of short tenures has been common. The average tenure of sitting Judges since 1985 has varied between 4.7 and 6 years. In comparison, the average tenure of the 11 woman Judges is just 4.25 years.
Only four woman Judges have had or will have a tenure longer than the average at their time: Justices Pal, Nagarathna, Banumathi and Manohar. Four woman Judges have tenures below 3.5 years.