Pankaj Mithal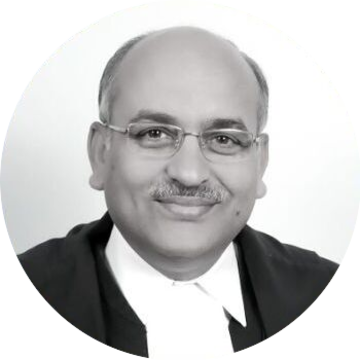 Pankaj Mithal
Sitting Judge of the Supreme Court of India
Assumed Office6th Feb, 2023
Retires On16th Jun, 2026
Previously
Chief Justice Rajasthan HCOctober 14th 2022- February 5th 2023
Chief Justice Jammu & Kashmir HCJanuary 4th 2021- October 13th 2022
Permanent Judge Allahabad HCJuly 2nd 2008 - January 3rd 2021
Additional Judge Allahabad HCJuly 7th 2006 - July 1st 2008
Profile
Early Life and Education
Justice Mithal was born on June 17th, 1961. His grandfather Mr. Babu Brij Nath Mithal, his uncle Mr. Raghuvar Dayal Mithal, and his father, Mr. Narendra Nath Mithal were all lawyers. His uncle was an expert in civil matters and his father was appointed as a permanent Judge of the Allahabad HC in 1982. 
In 1982, Justice Mithal completed his degree in Commerce from Allahabad University and enrolled at Chaudhary Charan Singh University for an L.L.B degree. He graduated in 1985.
Career as an Advocate
Justice Mithal enrolled at the Uttar Pradesh Bar Council in 1985 after completing his L.L.B. He became the Standing Counsel for UP's Housing and Development Board –  Avas Evam Vikas Parishad, Lucknow, and Dr. B.R. Ambedkar University, Agra in 1990.
During his days as an advocate, he was well-known for his writing. His work 'The Birth and Life of the High Court of Judicature at Allahabad', which traces the Allahabad HC's history, remains widely read even today. 
Career as a Judge
On July 7th, 2006, he was appointed as an Additional Judge of the Allahabad HC and became a permanent Judge on July 2nd, 2008. On January 4th, 2021, he elevated as the Chief Justice of the Jammu & Kashmir High Court and was transferred as Chief Justice to the Rajasthan High Court on October 14th, 2022.
As a Judge (Allahabad HC) and Chief Justice (J&K HC and Rajasthan HC), he has delivered over 37,000 judgments on various issues ranging from housing, banking, succession, and labour laws.
He was also involved in many administrative functions at the Allahabad HC. For instance, he was a member of the committee to supervise the construction of the High Court museum, the Committee of Higher Judicial Services, the Library Committee, etc. He is interested in philately and is an avid stamp collector. He was a member of the Sub-Committee on Coins and Postage Stamps at the Allahabad HC.