Analysis
Justice Ajay Rastogi's Notable Judgements
The 4th senior most Judge of the SC, Justice Rastogi, has authored 158 judgements.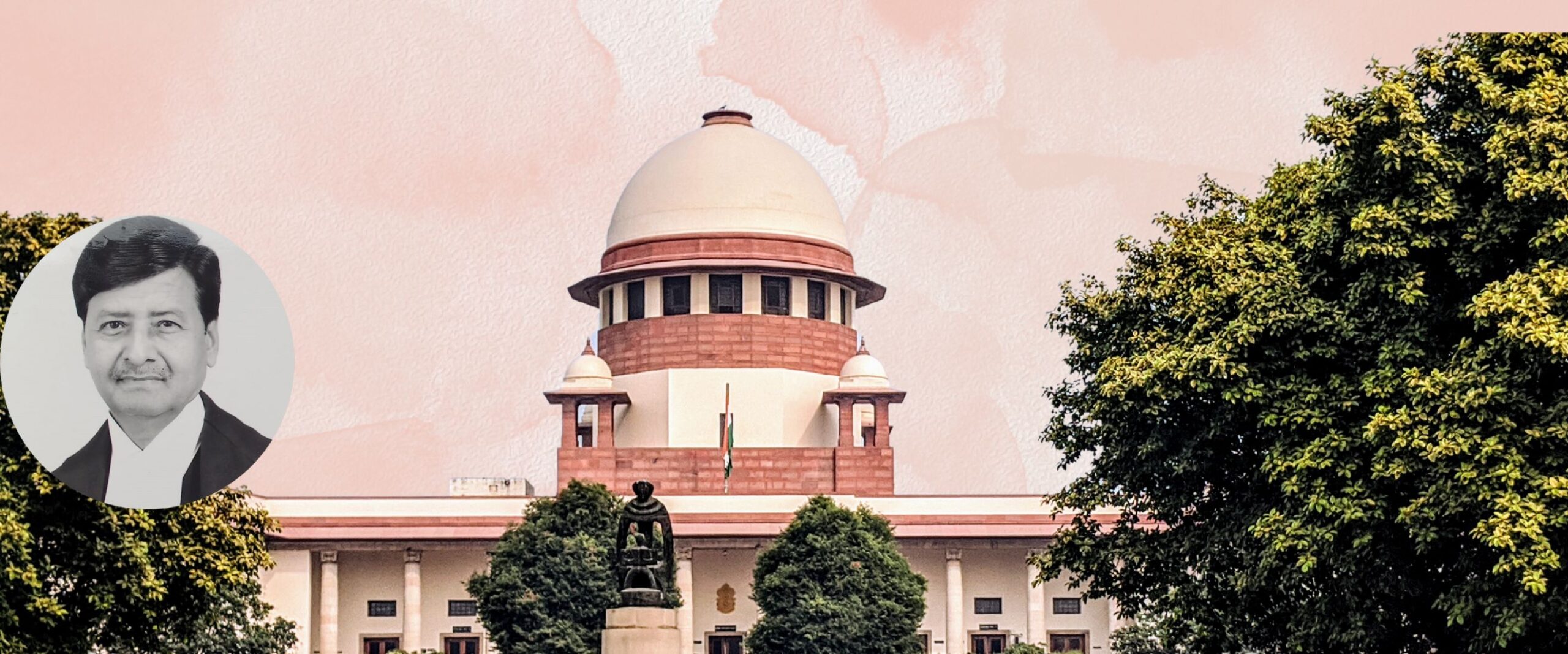 Justice Ajay Rastogi retires on June 17th, 2023. The 4th senior most Judge at the time of his retirement, he served a 4.5 year tenure at the Supreme Court. He is widely known for his meticulous reading of every petition and his expertise in service and civil matters. His retirement marks the end of representation from the Rajasthan High Court. With his retirement, the strength of the Supreme Court stands at 32 judges. 
During his time, Justice Rastogi has been part of 506 Benches and has authored 158 judgements. 
In 2023, he was part of 6 Constitution Benches along with Justice K.M. Joseph, who retired on June 16th. They unanimously revised the Right to Die guidelines. They also clarified that the SC's 2018 judgement striking down adultery from the IPC did not concern military enactments. Most recently, the practice of Jallikattu and other bull-taming sports was unanimously upheld. 
Validity of an Unstamped Arbitration Agreement: Dissenting Opinion
On April 25th, 2023, a 5-Judge Constitution Bench comprising Justices K.M. Joseph, Ajay Rastogi, Aniruddha Bose, Hrishikesh Roy and C.T. Ravikumar in a 3:2 majority judgement invalidated an unstamped arbitration agreement. 
In his dissenting opinion, Justice Rastogi viewed that an arbitration agreement could not be invalidated simply because stamp duty was not paid. The purpose of the Stamp Act, 1899 was not to invalidate an agreement entirely but to ensure that stamp duty is paid properly. Any discrepancy he noted, could be rectified appropriately under the provisions of the Stamp Act. 
Further, he cautioned that excessive judicial intervention defeated the purpose of arbitration. He held that an Arbitrator or an Arbitration Tribunal was equipped to make decisions pertaining to the validity of agreements. 
Independent Process of ECI Appointments
On March 2nd, 2023, the K.M. Joseph-led 5-Judge Bench modified the process of appointing members of the Election Commission of India (ECI). The Bench created a 3-person committee comprising the Prime Minister, the Leader of the Opposition and the Chief Justice of India to appoint ECI members and secure the independence of the body. 
Justice Rastogi wrote a concurring judgement and recommended additional measures to further 'insulate' the ECI. Art. 324(5) of the Constitution, states that the Chief Election Commissioner cannot be removed from office 'except in like manner and on the like grounds as a Judge of the Supreme Court'. SC Judges can only be removed after a stringent process of impeachment. Justice Rastogi suggested this protection be extended to other Election Commissioners as well.  
Gratuity for Anganwadi Workers
In April 2022, Justices Rastogi and A.S. Oka authored concurring opinions in Maniben Maganbhai Bhariya v District Development Officer Dahod. The Bench increased the scope of the Payment of Gratuity Act, 1972 to extend gratuity payments to Anganwadi workers. 
Justice Rastogi wrote that Anganwadi workers were the backbone of implementing child welfare schemes to eradicate malnutrition in young children across the country. However, they still struggled with less pay and were deprived of benefits. This had to change. He urged the Union and State Governments to reconsider the employment status of Anganwadi workers and extend social welfare benefits to them. 
Age Limit of UPSC Aspirants During Covid-19
As part of a 3-Judge Bench in Rachna v Union of India in 2021, Justice Rastogi refused to relax the upper limit of 32 years for UPSC exams. The Court was hearing a plea from aspirants who had crossed the age limit during the COVID-19 pandemic. Justice Rastogi wrote that the Court did not have the power to make policy changes, only Parliament had such power. 
Permanent Commission for Women Navy Officers
In 2020, in Union Of India v Lt. Cdr Annie Nagaraja, a Divisional Bench comprising Justices Rastogi and D.Y. Chandrachud (now CJI) held that women officers in the Navy were entitled to permanent commissions. 
17 women officers of the Indian Navy claimed that even after 14 years of service, they were not given permanent commissions. The Ministry of Defence responded that according to a circular of 2008, women officers appointed after 2008 were eligible for commissions. The Bench quashed the circular stating that it was discriminatory and held all women officers  were eligible for permanent commissions.