Analysis
SC's Top Cases 2021: COVID Interventions
The Supreme Court intervened to provide relief to citizens during the COVID-19 pandemic, often by exercising their suo-moto powers.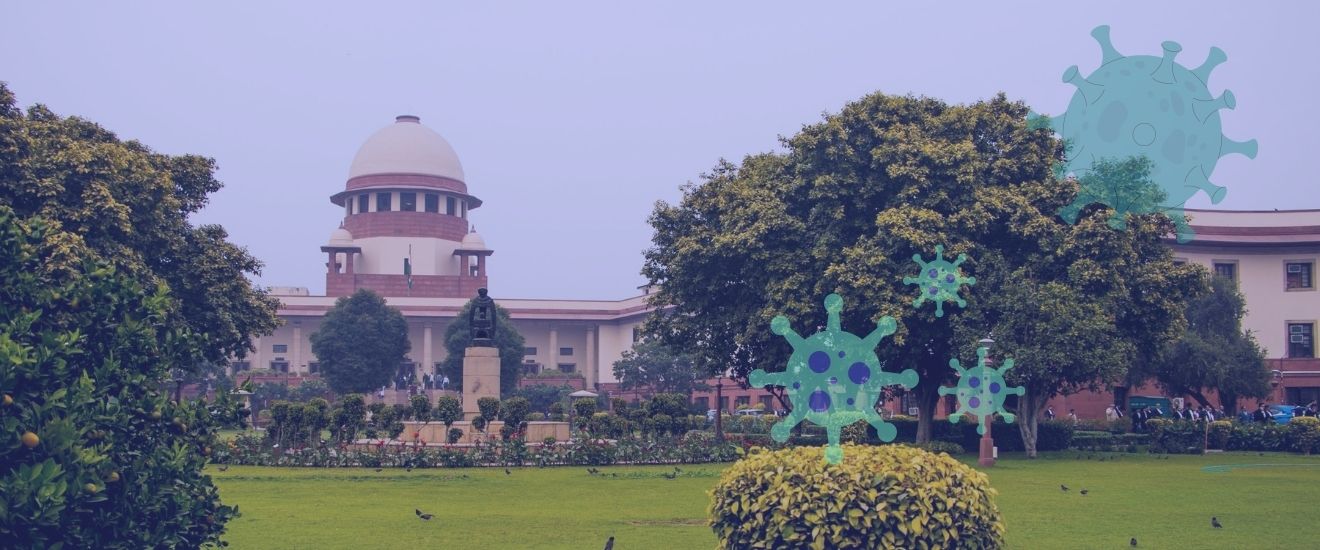 December 17th marked the end of the Court's winter session for 2021. Despite the lingering effect of COVID-19, physical hearings have gradually returned. The Court has continued to adopt a hybrid model for proceedings, with many lawyers opting to appear virtually. 
In 2021, the Court stepped in regularly to provide relief from the drastic impact of COVID-19, often of its own accord. The Court exercised its suo moto powers to take cognisance of three more COVID related cases in addition to the nine that were instituted in 2020. 
In April, a Bench comprising  D.Y. Chandrachud, Nageswara Rao and Ravindra Bhat JJ supervised the Union government's efforts to distribute oxygen and medical supplies. The same Bench facilitated the creation of a national vaccination policy in May. And addressed the differential pricing for vaccine procurement at the Central and State levels, and the oxygen shortage in Delhi. 
In the same month, an advocate sought the cancellation of Class 12 ICSE and CBSE Board Exams. She argued that conducting exams during the pandemic was unsafe and sought an alternative objective criteria to evaluate students. The Prime Minister announced the cancellation of CBSE Board Exams on June 1st, following which the ICSE cancelled their Board Exams as well. Two days later the Court directed both boards to formulate alternative forms of evaluation. 
In July the Court considered the balance between the Right to Religious Freedom and the Right to Life. In July, the Uttar Pradesh Government announced its decision to continue with the Kanwar Yatra in which 2-3 crore people travel to different pilgrimage sites. The SC took suo moto cognisance and Justice R.F. Nariman held that the Right to Life was more important than religious sentiments on July 16th. Three days later, the U.P. Government agreed to stop the Yatra without orders from the Court. 
The Court stepped in to provide relief to orphaned children, prisoners and migrant labourers as well.