Analysis
Many a slip between jail and bail?
The Supreme Court must take into account both structural and practical issues that cause delays at every stage of the bail process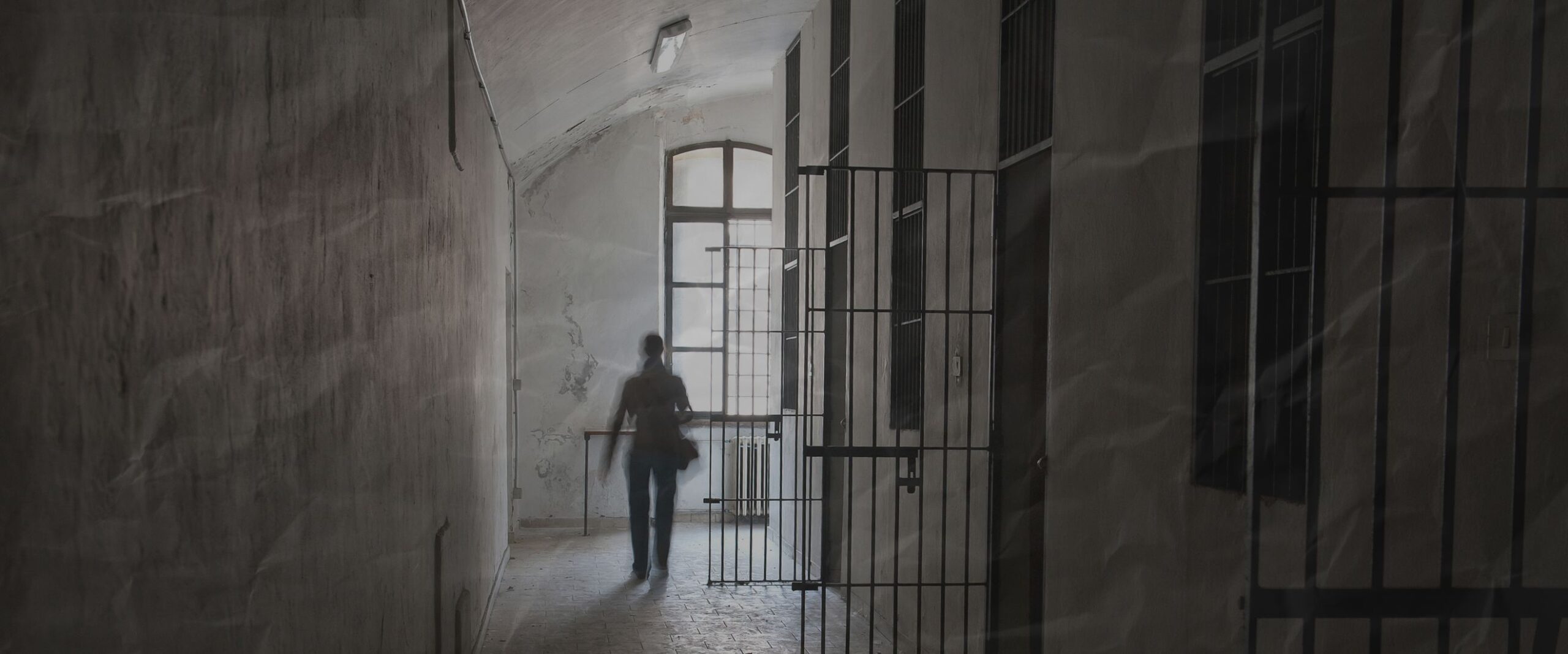 In October 2020, journalist Atiq-ur-Rehman and three of his colleagues including Siddique Kappan had been arrested by the Uttar Pradesh Police while travelling to cover the alleged rape and murder of a Dalit girl by upper-caste Thakur men in Hathras. Rehman was charged under the Unlawful Activities (Prevention) Act for "conspiring" to create law and order problems. 
Rehman spent two-and-a-half years in jail before the Allahabad High Court granted him bail in March 2023. He underwent a heart surgery in Delhi in November 2021, and his family alleged that the lack of post-surgery care had worsened his condition and left him paralysed. He was finally released from a Lucknow jail only on the night of 14 June, two months after the bail order was granted. 
Rehman's story was on the media radar because of his profession and the coverage around the Hathras case. But it is symptomatic of two vile and pervasive issues in the criminal justice system: delay in bail for undertrials, and then delay in release once the bail order has been granted. It's the reason why Indian jails are overcrowded, but it's also the reason why prisons are overwhelmingly populated by the most underprivileged sections of the society. 
In 1977, when Justice Krishna Iyer pronounced that bail was the rule and jail the exception, he hoped to usher in an era of progressive criminal jurisprudence. In the backdrop of extreme social inequalities, the push for bail showcased an ambition for a humane law and order system that went beyond punishment. But, after many false dawns, India's criminal justice framework still has a testy relationship with the presumption of innocence. 
The deepest cuts of oppression in Indian society continue to be reflected in its criminal jurisprudence. An analysis of the latest Prison Statistics Report, 2021, published by the National Crime Records Bureau suggests that 66 percent of undertrial prisoners in India are from marginalised communities. In a study of undertrial prisoners in Maharashtra, the Fair Trial Fellowship team at Project 39A found that 85 percent earned less than Rs 10,000 rupees, 90 percent were either unemployed or precariously employed, 62 percent had no connection with family. The Mahars, an oppressed caste community, were overrepresented among the undertrials. 
In Hussainara Khatoon v State of Bihar (1970), Justice Bhagwati wrote that "the State is under a constitutional mandate to ensure speedy trial and whatever is necessary for this purpose has to be done by the State." Today, forty-four years after the Supreme Court recognised the right to speedy trial, the system continues to be plagued by delays at every level. 
The Court's intervention: tracing the origins
Since 2021, the Supreme Court has been looking at bail policy in a suo-motu case titled In Re. Strategy for Grant of Bail. The case is a culmination of efforts by the Court to address the problem of prison overcrowding. 
In March 2017, Sonadhar, a convict who had already served a 14-year term and was eligible for remission found himself languishing in jail for three more years owing to delays from the jail superintendent and the Chhattisgarh Home Department. When his case reached the Supreme Court, it passed an order in 2021 stating that if no mitigating circumstances existed, all inmates who had completed ten years of sentence and whose appeal was not up for hearing soon were to be freed on bail. If a prisoner had served fourteen years, the Court directed their case be presented to the government for early release. 
In the months that followed, Sonadhar's implications were wide-ranging. Jail Lok Adalats were set up across Chhattisgarh and released 448 prisoners within days; data released by the National Legal Services Authority (NALSA) suggested that 1649 prisoners across the country were awaiting release despite being eligible for remission. 
On 29 October 2021, Sonadhar was tagged with seven other pending matters on prison overcrowding and became In Re. Strategy for Grant of Bail. While Sonadhar was strictly on the issue of convict release policy, the Court has widened the ambit of the matter to consider undertrial prisoners as well.
All these moving parts prompted the Court to appoint three amici to assist it. Advocate Gaurav Agarwal was appointed to help on undertrial prisoners issues, Advocate Devansh A. Mohta came in to oversee the e-Prisons module and Advocate Liz Mathew to assist on matters relating to remission, premature release and furlough. 
Jail despite bail: What has the Court discussed until now?
On January 31, the Court discussed the issue of a large number of undertrials languishing in prisons despite getting favourable bail orders. Later, in July 2023, Agarwal informed the Court that 5,380 undertrials had been granted bail but remained in custody.
The Court acknowledged that the strained financial circumstances of many accused made it difficult for them to furnish bail bonds. Another factor at play was that undertrials who were embroiled in multiple offences chose to stay in jail to lengthen their period as an undertrial. 
To streamline the process of granting bail to undertrials, the Court discussed deploying ePrison, a portal developed by the National Informatics Centre to link up prison personnel, courts and District and State Legal Service Authorities. The software has been in use since 2018. As of January 2023, it covered 1300 jails. 
As a result of the discussion in the suo moto case, a new "module" has been introduced on ePrison to alert the District Legal Services Authority (DLSA) if an undertrial who has been granted bail has not been released within seven days. On receiving such a notification, the DLSA is meant to send a lawyer to the prison to understand the issue on the ground and aid the undertrial.
It's an elegant idea in theory, but there's many a slip between cup and lip when it comes to implementation. Additionally, the new e-Prison module deals with a narrow aspect of the bail process—execution of bail orders. So it won't be enough for the Court to rest on this reform. Experts that SCO spoke to suggested that the problems run deeper than issues with last mile delivery. In fact, they can be traced back to some structural issues that the Court doesn't seem ready to tackle. 
Biases of the financial model of bail 
For one, bail bonds and conditions can prove to be especially onerous for prisoners from economically marginalised communities. 
"Jurisprudentially speaking, when a judge is about to release an undertrial on bail, these are the considerations," said professor Vijay Raghavan, Director of a project called Prayas at the Tata Institute of Social Sciences, Mumbai, which works on custodial policy in Maharashtra, "First to ensure that the accused will attend all the court dates. Second, to ensure the accused does not threaten witnesses and third, to make sure the accused does not tamper with any evidence upon release. How does a monetary bond assure any of this?" 
Anas Tanwir, an Advocate-on-Record and founder of the Indian Civil Liberties Union, pointed out there is a social exclusion aspect to the way undertrials are treated in India."What is the background of the people who are dying in your prisons?" he said, "Those who are well to do can get away with sureties, but who are the people who are left behind?
Medha Deo, programme director of the Fair Trial Fellowship at Project 39A said that there is an "inherent flaw" in the financial bail system. Lack of awareness and legal literacy was a big part of the problem. In many cases, the undertrial is simply not aware that they have gotten a favourable order. "In a lot of cases," Deo said, "another financial constraint is that the lawyer is insisting on a payment of their fees to process the bail." 
When a condition in a bail bond cannot be fulfilled by an accused, the legal recourse is to file for a modification under Section 439(1)(b) of the Criminal Procedure Code. However, this course of action is rarely effective. Reflecting on her experience in Maharashtra, Deo suggested that the legal mechanism for bail modification in India is still unclear. "In many instances, prisoners do not have the representation to file for modification," she said, "And even if they do, their application is often rejected."
Tanwir said he'd tried to use Section 439(1)(b) on many occasions but courts are reluctant to deploy the provision. "They are unwilling to understand that while Rs 25,000 may seem like a small amount to us, it is a huge amount that stands between freedom and prison."
When applications for modification are granted in lower courts, they are done in a way that nullifies the purpose of the request. Deo recalled a situation where one of her clients had to produce Rs 1 lakh as surety. When Deo's team applied for modification, the judge "modified" this to two sureties of Rs 50,000 each. Deo said she's often faced with frustrating orders of this nature. "If I am a migrant worker, I am facing difficulties in getting even one person to be my surety, where will I get two people?" 
The 'local surety' condition 
Lower courts often mandate "local sureties" who can guarantee that the accused does not miss any hearing date or is willing to pay the bond money on their behalf. For undertrials who are migrant workers, this borders on an impossible condition. 
Tanwir shared an instance of how this can prove to be an onerous condition. In some cases connected with the 2020 Northeast Delhi pogrom, lower courts imposed conditions for local sureties on accused who were migrant Muslims. "Now for these sureties to work," Tanwir said, "the person had to have some property in Delhi, or some permanent address or some relatives. Add to this the fact that in riot cases, nobody wants to be your surety." 
Raghavan believed that this "obsession" of lower court judges for local sureties stems from the fear that their records might get blemished. Imposing harsher bail conditions reduces the risk of undertrials absconding. If undertrials abscond, matters go pending, and pendency fundamentally dictates how lower courts judges get promotions and incentives. "I would say that this is a bias against the poor in the judiciary," Raghavan said, "The bail system is put together in such a way that it only caters to a particular class of privileged persons."
The idea behind local sureties is to test whether a person has roots in the community. But Raghavan believed that there were more useful ways to approach it, like a "moral guarantee". "If an NGO, a civil society actor, or some retired government officer can come out and voluntarily give a moral guarantee on behalf of a prisoner, that would be a good way," he said. Juvenile Justice Boards in Maharashtra, for instance, have released children in conflict with law under supervision of NGOs and some Kerala courts, Raghavan states, have released undertrials under supervision of probation officers. Another possibility Raghavan suggested was to adopt "risk assessment measures" instead of monetary bonds. If the point of bail conditions is to check whether a prisoner poses flight risk, the court can send officials to the accused's home to study the surroundings and "prepare something like a home assessment report." 
Tanwir, on his part, had another suggestion. He mentioned the possibility of bringing GPS-enabled leg bracelets to India, a system practised in the United States. "I understand it may be a privacy violation," he said, "but fundamentally if it means that they can stay with their families, in my view it's an option we can't throw away."
The promises and disillusions of e-Prison
The Court's experiments with the bail execution function in the e-Prison module has brought hope of some change. From kicking off pilot projects in some states to streamlining information consolidation, the Court, the amicus and the DLSAs have put in place several initiatives to enhance the module. 
This promise, however, is fruitless if structural changes do not tackle issues at ground level. For one, Raghavan felt the e-Prison initiative looks at too narrow a problem. "Today, there are around 5400 undertrials who are in prison due to non-execution of bail order," he said, referring to the population covered by the new e-Prison module. "Meanwhile the total number of prisoners is 5.5 lakhs. If the Court's ultimate objective is to decongest prisons, basically any e-Prison module is not helpful from a broader perspective."
Additionally, the smooth functioning of the module is premised on the availability of good quality data. Prisons in India do not receive copies of bail orders until after the bail is executed. Deo said that the Fair Trial Fellowship team has been trying to make noise about the issue for quite some time now. There is already an April 2022 directive from the Supreme Court that mandates a copy of the bail order be shared with the prison for its records. But the directive has simply not been followed. 
The Fair Trial Fellowship team had also worked with an Under Trial Review Committee that had been established by the Supreme Court in 2017. From that experience, Deo learned that there is a disconnect in the data system across the prisons, the courts and the DLSAs. For instance, all stakeholders use a different number to identify an accused whose bail status is to be tracked: prisons use the undertrial number, courts have a court number. The DLSA, on its part, doesn't have a reference point or unique ID. "A simple solution is to use the FIR number as the common number," Deo said, "That's the number both the prison and the court captures and any DLSA lawyer, for any case, will always start with the FIR number."
Of the other corrections that are desperately needed, more transparency is at the top of the list. As of now, the DLSA needs to raise a request with a prison for a list of undertrials. Deo explained that access to data on undertrials continues to be controlled by the prison superintendents.
Then, there are privacy considerations. A lawyer linked to the suo moto case told Supreme Court Observer that transparency is a layered issue. "The list of undertrials in prisons is sensitive data," they said. "It cannot be released in public domain because it contains details such as name, age, background of the undertrial. Releasing this would cause controversy." (The closest publicly available data appears to be the Prison Statistics published by the National Crime Records Bureau. The latest report contains data till 2021.)
Deo said that officials at grassroots level need to be consulted before developing and upgrading systems like e-Prison or the Inter-operable Criminal Justice System, conceptualised by the Supreme Court eCommittee. She also added that data operators at the level of individual prisons should be asked about the difficulties that they face while entering data. 
This kind of literacy and feedback loop is also important to avoid costly human errors while handling data. Currently, information such as case numbers, FIR numbers and charging sections are entered manually. "In a sheet of data that you get, for instance, someone might write 'Section 3 POCSO' and someone else might write '3 PCSO,'" Deo said. Data cleaning becomes a "big process" because of these inconsistencies. 
For all its faults, Deo is optimistic of what the e-Prison module can achieve. "I have been tracking it since 2018," she said," There has been a definite growth in what data it was capturing originally and how much it is able to take now."
***
The next hearing in Strategy for Grant of Bail is on 31 October 2023. While it has been heartening to see the interest the Court has been taking to address the prison overcrowding problem, it appears that the top-down approach will be no panacea for undertrials who continue to languish in prison. 
The stakeholders mustn't be content with simply getting orders issued. Broadly-worded orders and lofty policy prescriptions can create headlines for a day or two, but the last mile is where lives can be remade or destroyed. The devil, especially in the case of bail, is in the details. That is where efforts need to be focussed and redoubled.