Analysis
CJI Ramana Says Govt. Must Help Tackle Pendency
The Chief Justice of India was addressing Chief Ministers and Chief Justices on the challenges facing the Judiciary.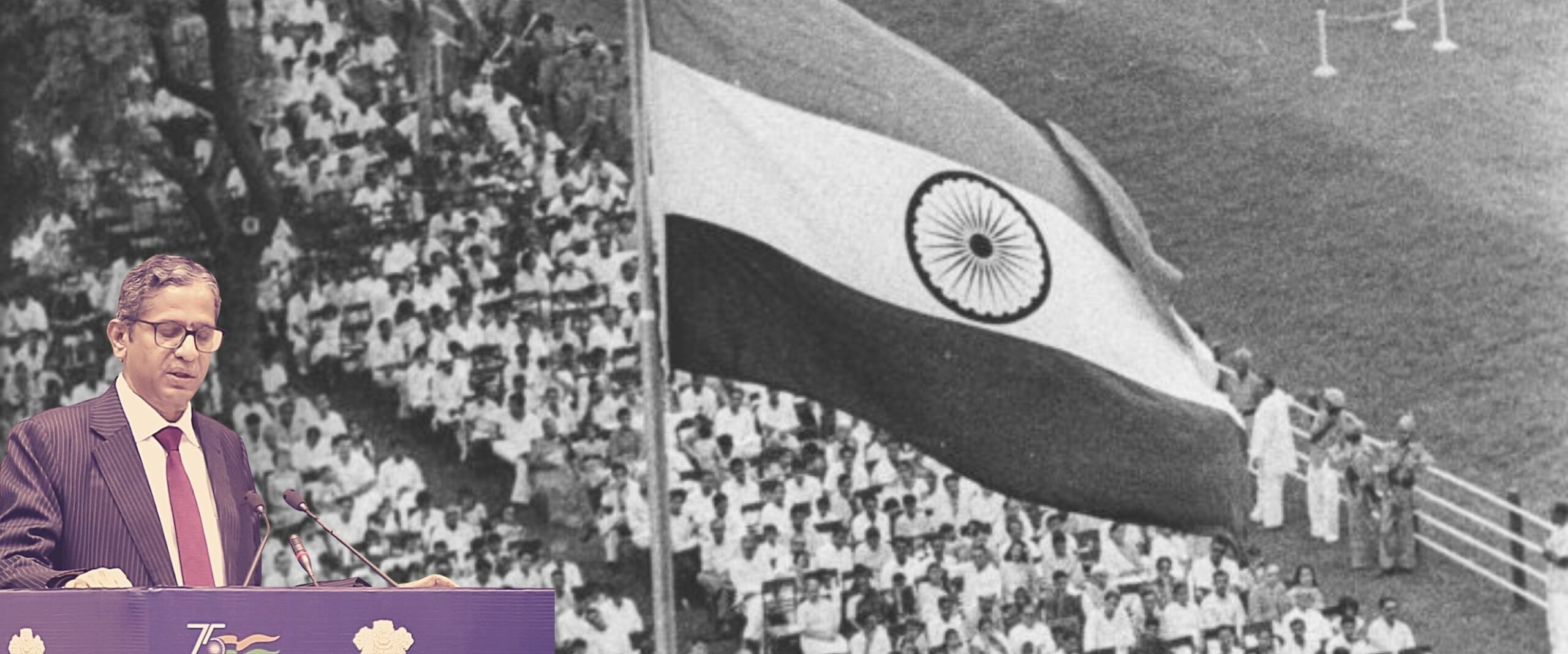 While addressing the Joint Conference of Chief Ministers of States and Chief Justices of High Courts on April 30th, 2022, Chief Justice of India N.V. Ramana stated that the Judiciary, Executive, and Legislature must work together to tackle India's judicial pendency problem. The Prime Minister and Law Minister were in attendance at the conference, as were the Chief Ministers of various states, Chief Justices of all High Courts, and many Supreme Court Judges. This year's conference is scheduled under the 'Azadi ka Amrit Mahotsav' events—the Union's flagship initiative commemorating 75 years of Indian independence.
Ramana CJI noted that it was incorrect to solely blame Judges for rising pendency. Examining the causes for the  Court's expending docket, he urged the government to fulfil its responsibilities such that citizens are not forced to approach the Court for every problem. 
Further, the government is the biggest litigant in India, accounting for 50% of all cases filed before the Courts. He noted that due to the government's deliberate inaction on Court orders, the Judiciary has dealt with an increasing number of contempt petitions of late. Ramana CJI further pointed out that pendency could be substantially improved if Gram Panchayats were encouraged to work properly and revenue authorities acquired land following the rule of law. Stating that ambiguous legislations provide more scope for litigation, Ramana CJI implored the Legislature to strive for clarity. 
To improve access to justice, Ramana CJI emphasised the need for dedicated systemic and infrastructural development at the Courts. Judges know the Judiciary's requirements best and must be allowed to play a key role in its development. Ramana CJI highlighted that many women lawyers and litigants were kept out of Courts due to abysmal physical infrastructure. He further stated that judicial vacancies had been on the rise across all levels of the Indian Judiciary. He mentioned that there were 16% more vacant judges' offices in India in 2022 than there had been in 2016, when the last Joint Conference was hosted. Ramana CJI  reiterated that filling these vacancies was the need of the hour. 
A proponent of the 'Indianisation' of the Judiciary, Ramana CJI stated that the Courts must be inclusive for all citizens. He identified access through language to be a key requirement in this regard, thanking the President for his encouragement of the Judiciary's Judgment translations project. Ramana CJI  concluded his comments by pressing on the introduction of local languages to Courts.