journal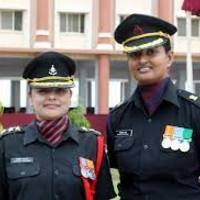 The Desk
The Court held that the manner pf granting women officers Permanent Commission in the army constituted indirect and systemic discrimination.
cases
Thangjam Santa Singh @Santa Khurai v. Union of India & Ors
The Supreme Court will decide if the guidelines imposing a permanent ban on transgender persons, men who have sex with men, and female sex workers from donating blood is constitutional.
More
Citizens for Justice and Peace v State of Uttar Pradesh & Ors
The Court will decide if the anti-conversion laws passed by Uttar Pradesh and Uttarakhand are constitutionally valid.
More