Analysis
Insights Into a Supreme Court at Full Strength
DESK BRIEF: The Union cleared 7 SC judge appointments within a week returning the SC to its full sanctioned strength of 34 Judges.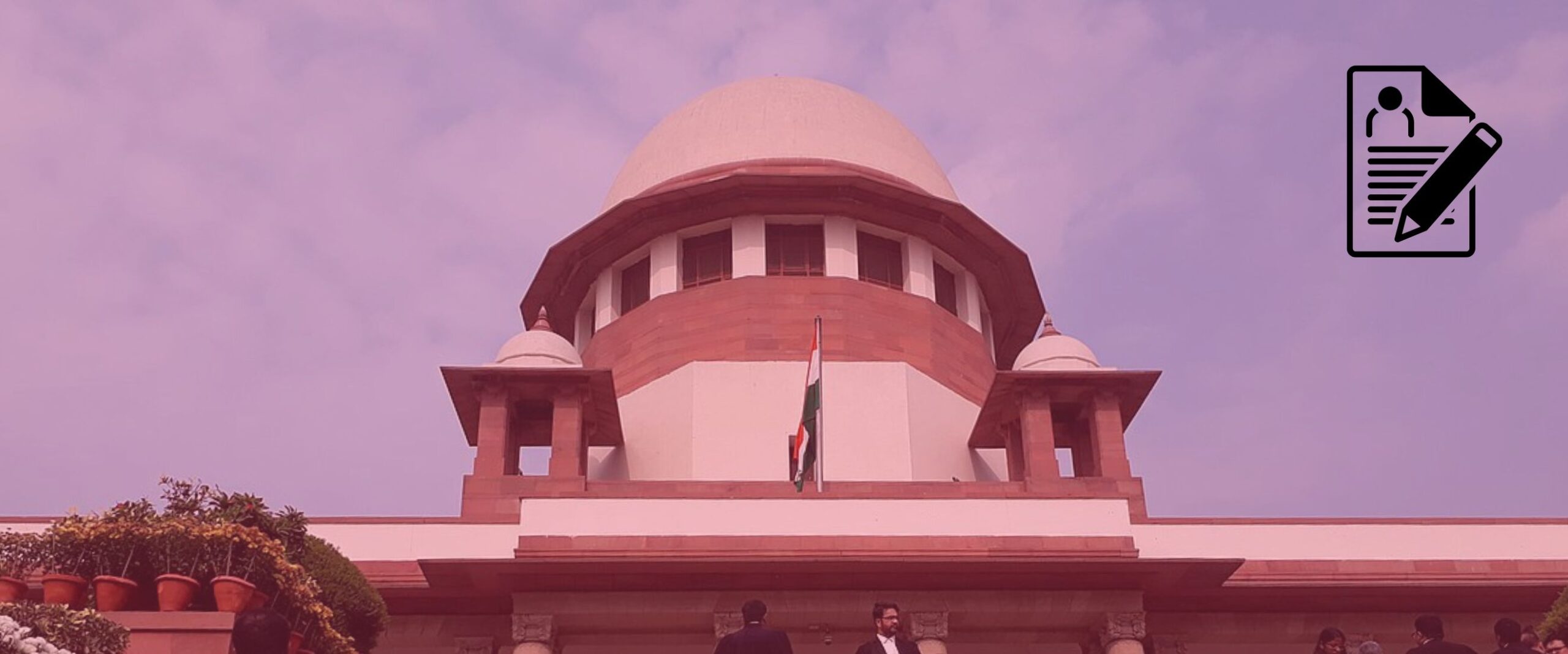 The SC Collegium took the lead in the latest scuffle with the Union over judge appointments. After revealing the Union's considerations and issuing stern warnings, the SC successfully pushed the Union to notify the appointments of seven new SC judges. Five new judges took oath on February 6th, 2023, and two more a week later on February 13th, 2023, bringing the Court to its sanctioned capacity of 34 sitting judges. The last time the SC was at full strength was in the month of November 2019*.
When the SC was established in 1950, it had a limited capacity of only eight judges. This number has gradually risen over the years to combat the Court's increasing caseload. The last increase was in 2019 when the maximum strength was raised from 30 to 34 judges. But does the SC really dispose of more cases with more judges? A quick glance at the data shows no discernible trend in the relationship between the SC's working strength and case disposals.
Bringing the SC to full strength, however, is not the only Collegium headline worth noting. The Collegium's decision to strike back at the Union in January seems to have broken the spell of opaqueness plaguing their Resolutions. Reasons for the recommendations of various candidates have been provided in all the Resolutions since.
The Resolution to elevate Justices Rajesh Bindal and Aravind Kumar to the SC mentioned three criteria for their recommendation—seniority, merit and integrity, and diversity. The Resolution elaborated diversity to include persons from different High Courts, marginalised communities, genders, and minorities. Interestingly, all seven new judges are men and only one is a non-Hindu. Currently, the SC has only three women judges.
Eight sitting judges of the SC will retire this year. It remains to be seen how efficiently these vacancies will be filled and how many cases will be disposed of by the SC. For now, it seems like the SC has picked battles big enough to matter and small enough to win. 
*The Department of Justice archives covering the SC's working strength for the month is dated November 31st, 2019. Since the date does not exist, we assume the intended date is November 30th, 2019.