Analysis
Months From Retirement, Justice Khanwilkar Reserves Three Critical Judgments
Benches led by Khanwilkar J will deliver crucial judgments in the FCRA, Gujarat Riots and PMLA cases before he retires.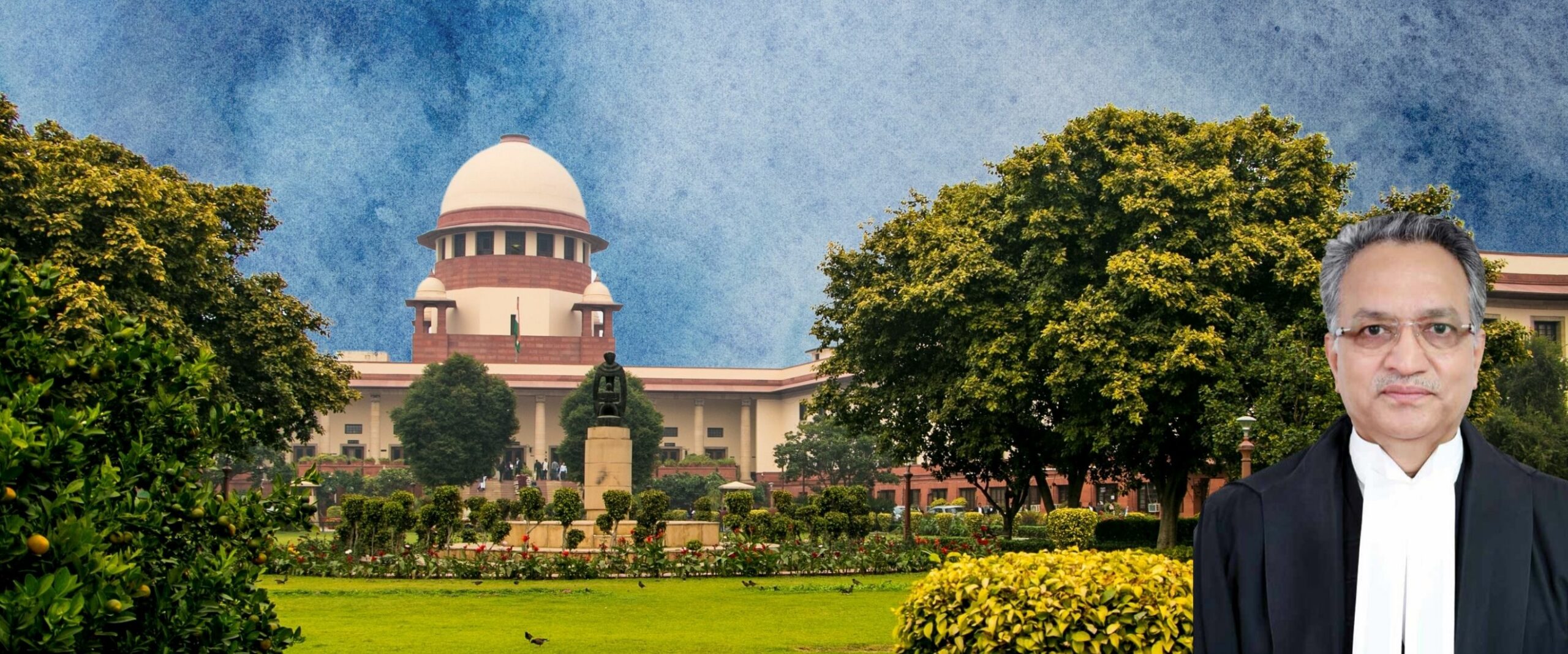 A long season of judicial retirements lies ahead. Beginning with Justice Vineeth Saran in May 2022, the SC will see one Judge retire every month until Justice U.U. Lalit in November. Justice A.M. Khanwilkar, one among the seven retirees, will demit office on July 29th 2022 after six years at the Supreme Court. 
Justice Khanwilkar was elevated to the Supreme Court after 16 years of service in the subordinate judiciary. Of the three Judges elevated alongside him in May 2016, one (Justice D.Y. Chandrachud) will serve as Chief Justice of India (CJI) before his retirement. 
If the seniority principle continues to be followed, Justice Khanwilkar will retire without assuming the office of CJI. However, in the home stretch of his tenure, he is poised to deliver three crucial Judgments with potentially significant and long-term public impacts.  
Precarious Future of Foreign Donations for NGOs in SC's Hands
In November 2021, Justice Khanwilkar's three-Judge Bench concluded final hearings in challenges to the Foreign Contributions (Regulation) Amendment Act, 2020 (FCRA). Various NGOs argued that the Amendment places arbitrary restrictions on their ability to raise and use foreign donations. The Union Government responded stating that the restrictions were necessary to ensure that FCRA licences were not being used by what they called anti-national outfits to fund activities that endanger national security. 
The NDA government's mistrust of civil society organisations, especially those which are foreign funded, has been well-documented. The Ministry of Home Affairs has cancelled FCRA licences for over 20,600 NGOs since 2011. In 2016, Prime Minister Modi went so far as to say that he was the victim of NGOs' 'conspiracy' to destroy him. Justice Khanwilkar's decision on the validity of the 2020 FCRA Amendment will shape the future of the NGO sector in India, which relies heavily on foreign contributions. 
Decisive Say on 2002 Gujarat Riots Investigation Expected
A Bench headed by Justice Khanwilkar spent 14 days hearing Mrs. Zakia Jafri's long-pending petition seeking the Court's intervention in the 2002 Gujarat riots investigation. As per the Gujarat Government's official records, 1,044 people died and 2,500 were injured in the riots. 
Mrs. Jafri, the wife of slain Congress leader Ehsaan Jafri, accused 63 people of conspiring to cause the riots, including Prime Minister Narendra Modi and Home Minister Amit Shah. She stated that the subordinate judiciary and the police acted hand in glove with the accused to ignore crucial incriminating evidence and to give them a 'clean chit'. 
Justice Khanwilkar's Judgment will be the last word on Mrs. Jafri's long and meandering quest for accountability for the violence in Gujarat. 
Money Laundering Cases Against Opposition Leaders Hinge on PMLA Outcome
Over 23 days, a Bench led by Justice Khanwilkar heard over 100 petitions challenging various provisions of and Amendments to the Prevention of Money Laundering Act, 2002 (PMLA). The accused argued that the Act gives unchecked powers to the Enforcement Directorate (ED) to arrest, seize property, and force confessions out of them. These wide powers, along with the Act's narrow scope for bail, violate their right to liberty and fair trial. 
The Union Government argued that money laundering is a sophisticated crime that jeopardises the economic stability of the entire nation. The serious nature of the crime justifies the ED's wide powers. 
How Justice Khanwilkar will interpret the scope of the ED's powers under the PMLA will determine the fate of money laundering cases lodged against a number of Opposition party leaders, including Karti Chidambaram, Bhupinder Singh Hooda, Mehbooba Mufti, and Nawab Malik. If the ED's powers are interpreted restrictively, the Union Government will have to develop a new prosecutorial approach for these cases. 
All eyes remain focused on how Justice Khanwilkar will settle these crucial debates before he retires.