Court Data
Expected Tenures of the Next 8 Chief Justices of India
Only 2 out of the upcoming 8 Chief Justices will serve a tenure of more than 1 year.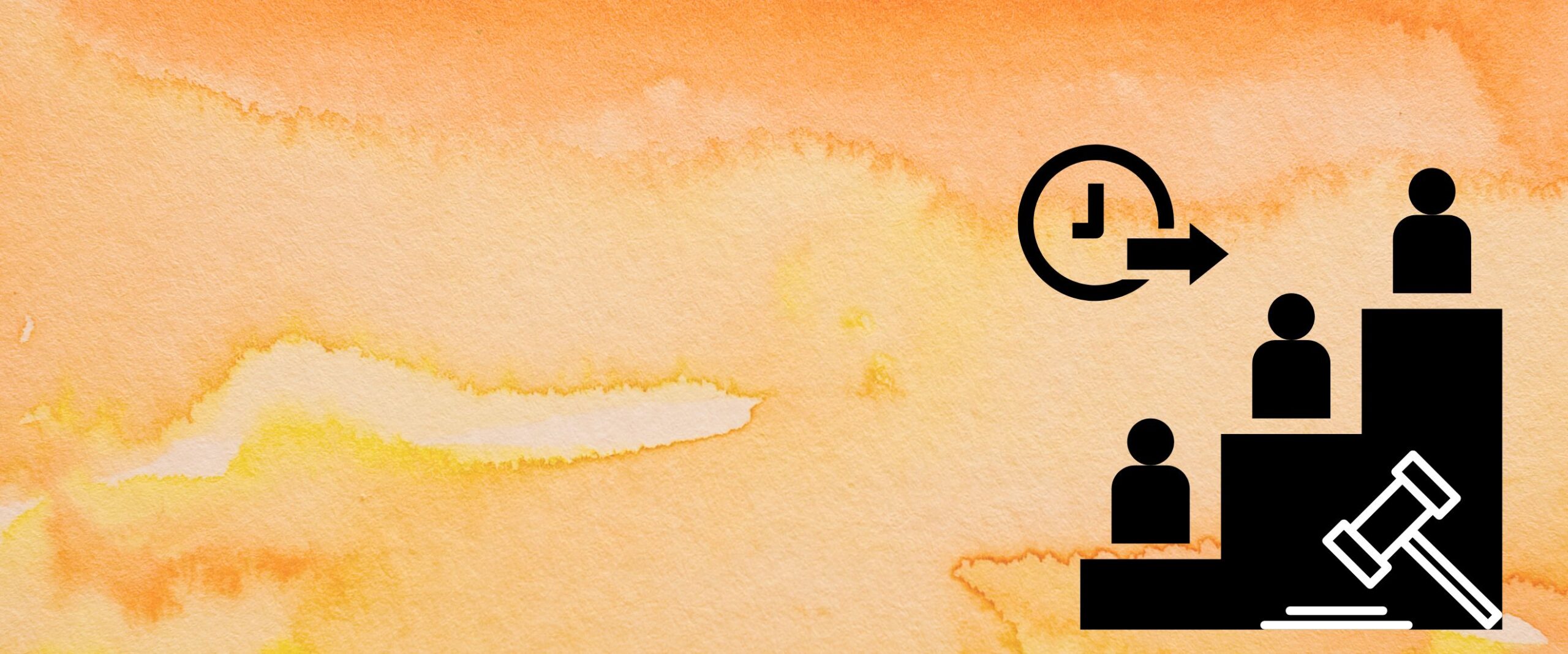 The Chief Justice of India undertakes several key administrative and technological functions of the Supreme Court. As 'master of the roster', they constitute benches and allocate cases to these benches. Their role is critical in tackling institutional problems such as the pendency and rate of disposal of cases. 
On average, however, a Chief Justice got only about 1.5 years to implement any changes and shape the institution as per their vision. Many argue that a long tenure and continued leadership is essential for substantial changes to take form.
A Chief Justice is typically appointed based on the principle of seniority. If this rule is followed, India will see eight new Chief Justices in seven years (2024-2031) after the incumbent CJI  D.Y. Chandrachud retires in November 2024. More than half of these judges will serve a tenure of less than one year.
Expected Tenures of the Next 8 CJIs

Figure 1 shows the total number of days the next 8 CJIs are expected to serve in office. The judges' names are listed on the y-axis and the number of days is represented on the x-axis. As 75% of the upcoming CJIs have less than 1-year tenure, days rather than years have been used to represent tenure. 
The average tenure of the next 8 CJIs is 298 days (around 8 months). Only Justices J.B. Pardiwala and Surya Kant will have a term that surpasses this average.
Justice J.B. Pardiwala who will assume office in May 2028 has the longest tenure on the list.  He will serve as CJI for 831 days (2 years, 3 months) till his retirement in August, 2030. 
Justice Surya Kant has the 2nd highest tenure as CJI with 442 days (1 year, 2 months). 
Justices K.V. Viswanathan and Vikram Nath have the 3rd and 4th longest tenures with 289 and 226 days respectively. Justice Viswanathan will be the 4th Judge directly elevated from the Bar to become the CJI after Justices S.M. Sikri, U.U. Lalit and P.S. Narasimha. 
Justice B.R. Gavai is in line to assume the office of the CJI in May 2025 and will hold the office for 194 days. He will be the first Dalit CJI since the retirement of CJI K.G. Balakrishnan in 2010.
Justices P.S. Narasimha and Sanjiv Khanna will be CJIs for 186 and 184 days respectively. 
The first woman CJI in 80 years of independence, Justice B.V. Nagarathna has the shortest tenure as CJI. She is set to assume office in September 2027 for a period of 36 days.