Analysis
Listing dates for upcoming seven and nine-judge bench cases
The Court is expected to hear all seven and nine-judge matters in the first quarter of 2024.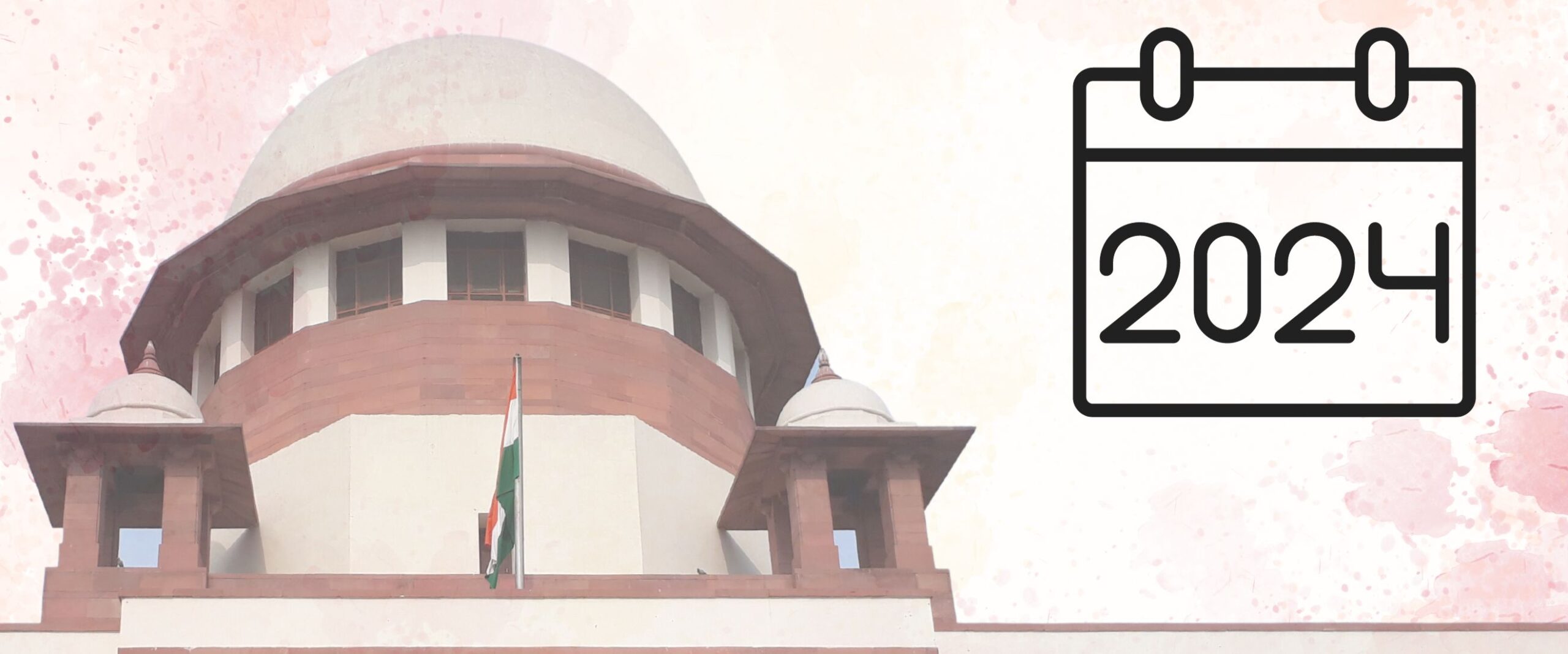 On 12 October 2023, the Supreme Court listed six seven-judge constitution bench cases and four nine-judge bench cases for further directions. The hearings were presided over by a bench comprising Chief Justice D.Y. Chandrachud, and Justices S.K. Kaul, Sanjiv Khanna, B.R. Gavai, Surya Kant, J.B. Pardiwala, and Manoj Misra. 
The listing appears to be the result of the Court's renewed enthusiasm to revive seven and nine-judge bench cases that had become a rare sight at the top Court. The last time a  seven-judge (Justice C.S. Karnan contempt case) and nine-judge bench (KS Puttuswamy v Union of India) assembled was in 2017. Though 2023 saw a significant surge in constitution bench activity, most of the cases being heard comprised five-judge. 
The long hiatus of nine and seven-judge benches was broken in October 2023, when seven judges assembled twice to assess the immunity of legislators after accepting a bribe and the validity of an unstamped arbitration agreement. 
The cases that are newly listed cover a wide array of topics, including defection of legislative members, taxation, freedom of the press, and industrial disputes. 
Some of them have been pending for well over 20 years. 
In the tables below, we enlist these cases and their tentative hearing dates.
Nine-Judge Matters
Seven-Judge Matters
(This information was compiled with the assistance of Ayra Kamal, Social Media Intern, at the Supreme Court Observer)